Modern Warfare 2 Is Repeating Overwatch 2's Most Recent Controversy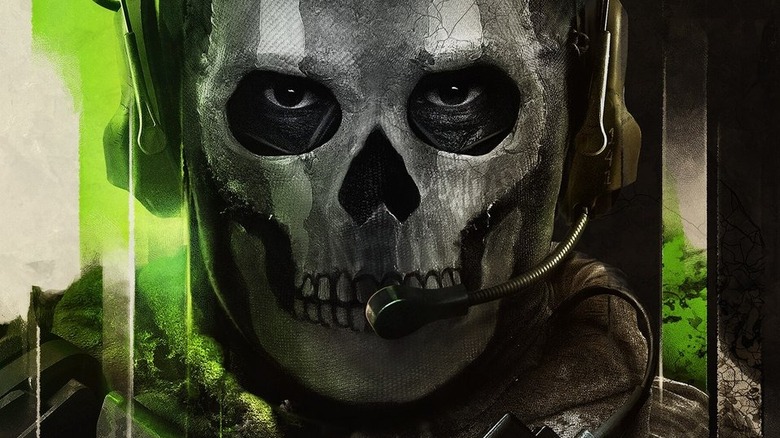 Activision Blizzard
2022 is a major year for Activision Blizzard and its most popular shooter series. The company has retired the massively successful online hero shooter "Overwatch," moving its player base over to "Overwatch 2," which adds new modes and major overhauls to its player-versus-player system. Meanwhile, "Call of Duty: Modern Warfare 2" promises to build upon its 2019 predecessor.
But while there's plenty of reasons for shooter fans to get excited about these new games, it's not all smooth sailing for Activision Blizzard. "Overwatch 2" got off to a seriously rocky start at launch, with criticism directed server issues, bugs, and certain new guidelines for player account creation. Specifically, players were asked to provide a phone number before being able to play the game. While Activision Blizzard has been working to alleviate concerns over the matter, it appears that the same major issue will be present for "Call of Duty: Modern Warfare 2" as well when it launches in late October.
Modern Warfare II requires a connected phone number
"Overwatch 2" received backlash when players learned they would need to connect a phone number to their account in order to play online and that many prepaid phone plans were not eligible. While Activision Blizzard told Forbes that the measure is meant to ensure hackers and trolls cannot generate new accounts after getting banned, "Overwatch 2" is already backing away from the controversial feature. The company loosened its policy, allowing players with a pre-existing Battle.net account to bypass the phone number requirement. 
However, Activision Blizzard appears to be doubling down on its phone policy again, this time in "Call of Duty: Modern Warfare II." In a support page on Battle.net, the company stated that "Call of Duty: Modern Warfare II" players must connect a phone number to their account for online play.
Adding this requirement to the latest "Call of Duty" is a bold move, considering that it's the newest entry in one of the top five best-selling video game franchises of all time (via Business Insider). Unlike "Overwatch 2," which is free-to-play and has few alternative barriers for deterring malicious users from creating new accounts, "Call of Duty: Modern Warfare II" will retail for $69.99.
It remains to be seen whether Activision Blizzard's scaled-back phone policy for returning players in "Overwatch 2" will be mirrored for "Call of Duty: Modern Warfare 2." On the bright side, players should hopefully see less cheaters online when the game drops.