Adriana Chechik Updates Fans After Surgery For TwitchCon Injury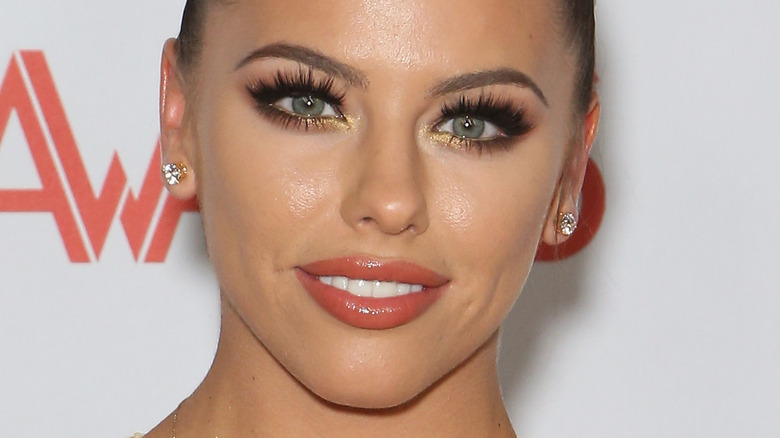 Gabe Ginsberg/Getty Images
Adriana Chechik has been streaming on Twitch since 2019, and after announcing that she would be leaving the adult film industry in August 2022 it seemed that she would be spending more time on the platform. Chechik attended TwitchCon 2022 and crossed foam swords with fellow streamer Edybot at a promotional booth sponsored by Lenovo. The tech company offered a space for two people to fight each other above a pit filled with foam cubes, but when she jumped into the supposedly-safe pit to celebrate her victory over Edybot, Chechik tragically broke her back. 
After several days with nothing but bad news, Chechik finally updated fans on how she's doing after a five-and-a-half-hour long surgery two days after the injury. Going into the operation, Chechik said she was terrified, but now that it's over, things seem to be going positively. Chechik offered more details on what exactly broke, including bones that were "completely crushed" and nerve damage to her bladder that rendered her unable to urinate normally. Chechik did mention that she'd need a back brace for a lengthy period of time but, despite the situation, she ended her update with a dose of positivity, saying that she's doing well overall.
What happened and what's next for Chechik
Adriana Chechik wasn't the only one hurt by the pit – Edybot and earlier contestants suffered injuries too. Three major injuries in one event have made many wonder whether the space was actually safe and why Lenovo didn't close down the booth after another contestant sprained their ankle in the pit. The same night she broke her back, Chechik posted a clip highlighting the hosts telling contestants that they can "do a pit dive from the 'Street Fighter' booth" into the foam pit. She also thanked the EMT who noticed "how bad I was injured and... made them keep me still" when others were making sarcastic comments. Sadly, this is just one of the disturbing stories from TwitchCon.
It's been a bit of a rough year for Chechik, much of it outside of Twitch drama. On August 25, 2022, it was revealed that she had been blocked from an upcoming "Fortnite" tournament because of her history in adult entertainment, a decision that "Fortnite" would eventually apologize for. Almost immediately after her surgery, she revealed that her OnlyFans account had been hacked and warned users not to buy anything until she could verify the account again. Though she hasn't made any official statements, Chechik has repeatedly called out Lenovo for safety oversights that led to her injuries as well as others.