How To Get The Trophy Case Achievement In NHL 23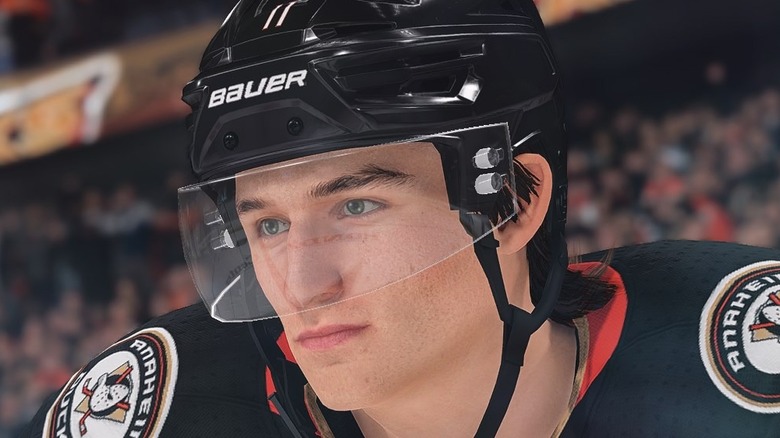 Electronic Arts
"NHL 23" has hit systems recently (even more recently if you purchased the "X-Factor" edition, which included early access among other exclusive goodies), to something of a lukewarm-to-positive reception by critics. Folks agree that it's certainly more "NFL," but some are beginning to wonder if the more "NFL" formula is becoming tired. Compare that to another, soon to be former, EA Sports outlet, "FIFA 23," which has performed well under the critical lens thanks to its addition of more female teams and what Guardian reviewer Keith Stuart called a "more fluid and fast-paced feel" than its predecessor.
Of course, a neutral critical reception means nothing to ice hockey fans, "NHL" franchise followers, or dedicated trophy hunters, who are spending time doing a spot of achievement hunting. On the surface, the "Trophy Case" achievement doesn't sound too complex. All you have to do is bring home some silverware, right? However, getting both the Stanley Cup and the Calder Trophy in the same year, as per the trophy's requirements, will need some time investment from the player.
How to win the Stanley Cup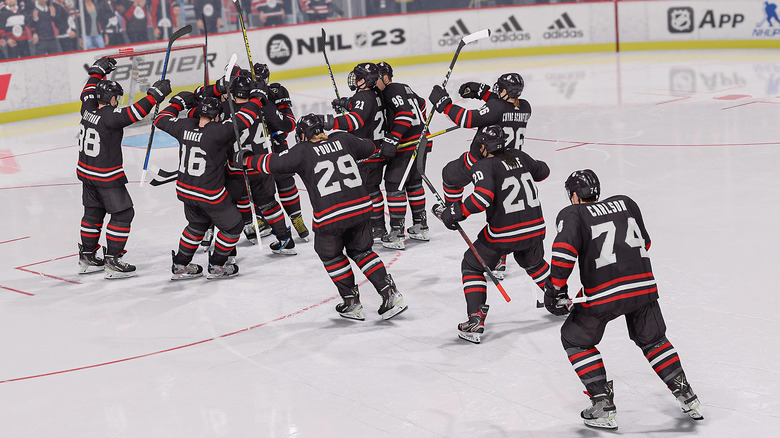 Electronic Arts
In order to gain this achievement, you'll have to get both accolades in "Be a Pro" mode, the game's answer to career mode. In it, you can create your own character, choosing their name, player number, position, dominant hand, archetype, and team.
To get the Stanley Cup, you'll need to win the Stanley Cup Playoffs with your team. To qualify for the playoffs, your team needs to reach the top four (preferably top three, if you're a purist) of its division. From there, qualifying teams will face off against each other until only one is left standing to lift the silverware.
Since you need to get the cup in your first year due to the second half of this trophy, you'll want to set yourself up with a well established team straight away. Luckily, the EA Sport NHL Twitter account posted a season simulation showing each qualifying team, which should help you pick.
Getting the Calder Trophy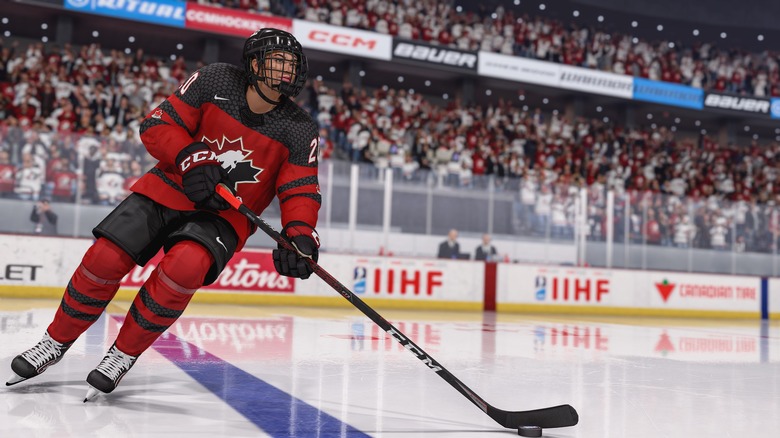 Electronic Arts
Unlike the Stanley Cup, which is awarded to your full team, the Calder Trophy has to be won by you alone. It's granted to the player who has the best performance in their rookie year, meaning you will have to not only have a great league run leading into a perfect Stanley Cup run, but you'll have to give a perfect individual performance on top of that. All in your first year on the ice. Good luck, rookie.
Make sure you use your training hours and redeem those trait points to keep your character at the top of their game. Additionally, putting yourself in a playmaking (and goalscoring) position will really help you along; the majority of real life Calder Trophy winners have been Centers. Pick up some solid offensive traits early on, such as "Precise Wrister" (+2 wrist shot accuracy), "Steady Hands" (+2 puck control), and "Offensive Threat" (+4 offensive awareness) and you'll be golden.