Dream And Technoblade's Dad Team Up For Cancer Awareness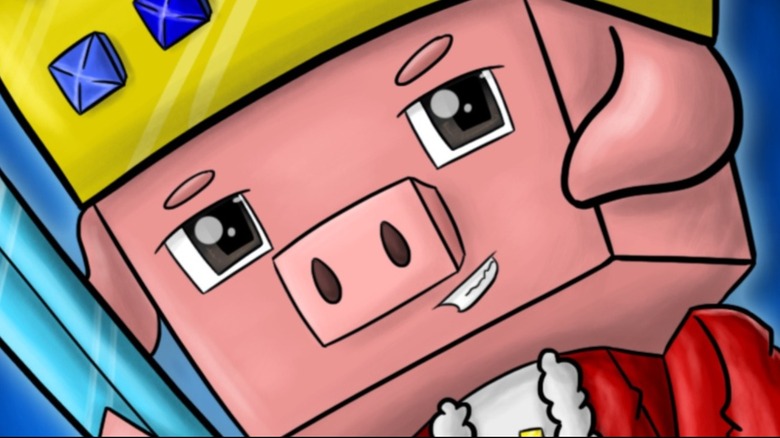 Technoblade/YouTube
Dream and Technoblade's dad raise thousands for cancer research
At the time of this writing, the "Remembering Technoblade" fundraiser had generated over $48,000 in donations for the SFA. Towards the end of their live discussion, a tearful TechnoDad (as he's affectionately called) opened up about how much Technoblade's fans have done for cancer research in the aftermath of his death and what the content creator meant to them.
"I knew that Techno had quite an audience," Technoblade's dad said. "What I didn't understand, and what I kinda still don't understand, is how ... it kinda seems like he really meant a lot to people in a way that has nothing to do with PvP or funny jokes." He shared that many people had mentioned how "Technoblade got [them] through a hard time in [their] life."
The reaction to the livestream between Dream and Technoblade's father has been massive. In less than 24 hours, the video garnered over 2.5 million views. On other social media platforms, many made positive remarks about the interaction. "Thank you to Technoblade's dad for sharing those stories with us," tweeted technotwtnews. "Thank you for letting us know him better and love him more." On Reddit, users talked about how much of an emotional experience the livestream was.
Anyone who wishes to make a donation to the SFA can do so on the foundation's official website.