The One Thing Kratos Will Never Say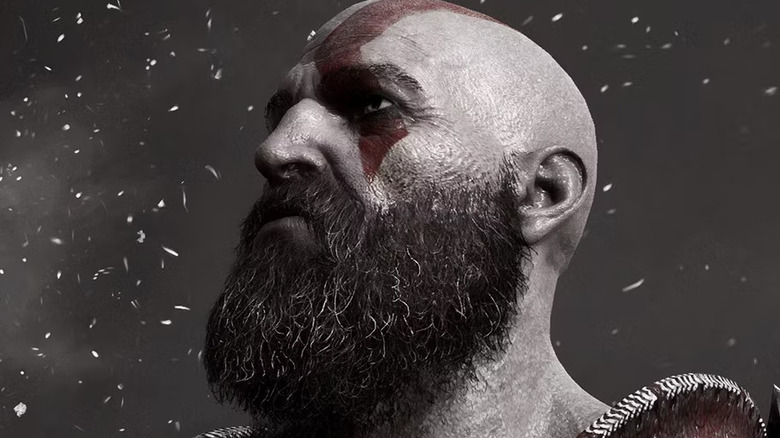 Sony Interactive Entertainment
The follow-up to "God of War" (2018) has already dazzled critics and gamers alike with its impressive storytelling and upgraded combat, but "God of War Ragnarok" also brings quality-of-life improvements, like mid-boss checkpoints and a highly requested transmog feature. And as gamers work through the lengthy 40-hour campaign, they will hear no shortage of Kratos' dialogue — even if his son Atreus does most of the talking while Kratos throws out the occasional 'boy.'
Though the character was initially voiced by Terrence C. Carson until 2013, Kratos is now brought to life by Christopher Judge, and he has depicted the titular God of War since the series' semi-reboot in 2018. Before, Judge was perhaps best known for his long-time role in the popular science fiction show "Stargate SG-1," where he portrayed a member of the alien Goa'uld race named Teal'c. Now, he's the definitive voice of the God of War.
According to a recent interview, Judge has been wholly involved in the role of Kratos in "God of War Ragnarok," and understands the character on a deep level. Considering the title was being helmed by a new director, Judge even became an integral part of deciding what dialogue was suitable for the God of War. Here's what Kratos' voice actor is adamant about the character never saying.
Kratos does not use contractions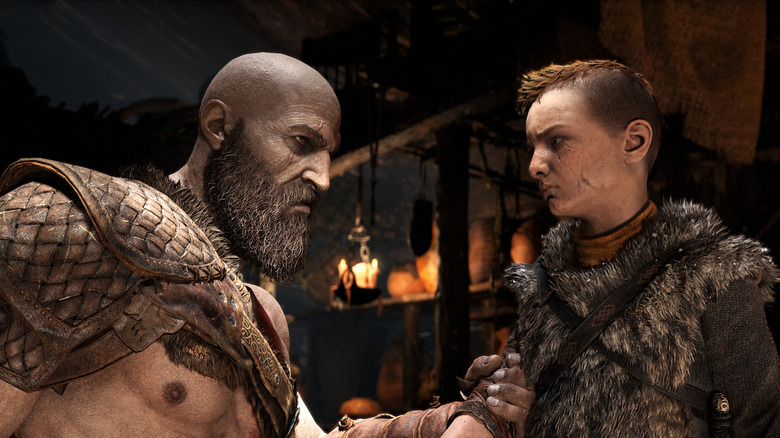 Sony Interactive Entertainment
On November 8, 2022, GQ Magazine sat down with creative and game directors Cory Balrog and Eric Williams as they provided a retrospective on the four-year-long development process of "God of War Ragnarok." After discussing the development woes they encountered during the creation process, Eric Williams was asked about his relationship as a game director with Christopher Judge, the voice of Kratos. Williams replied, "He knew Kratos inside out. That's the blessing of Chris."
Williams continued by explaining that Christopher Judge would sometimes correct the game directors on a few things. One item the Judge never let the directors slip on pertained to contractions. Williams explained, "There's this one thing and you probably don't perceive it but Kratos never uses contractions. Ever." The directors explained that once Kratos spoke using contractions, it sapped all of the sternness out of the lines. According to Williams, if Judge noticed a contraction in the script, he would be the first to point it out and correct it.
It's always a treat for fans when a voice actor takes a special interest in a character they're portraying, and Judge has shown that he cares by ensuring Kratos is depicted correctly.