Dr Disrespect Already Isn't Happy With One Warzone 2.0 Aspect
Few content creators have as much "Call of Duty" experience as Dr Disrespect. The two-time made his debut as an entertainer on YouTube uploading gameplay of the original "Call of Duty: Modern Warfare 2" back in 2010. Later, he transitioned to game development, working as a map designer for "Call of Duty: Advanced Warfare," Eventually, Dr Disrespect dawned the slick mullet and signature mustache once again to become a full-time content creator playing various "Call of Duty" titles, including "Warzone," on stream. He has also dabbled in other battle royales, such as "PUBG," "Z1," and "Apex Legends."
So, when "Call of Duty: Warzone" sequel "Warzone 2.0" launched on November 16, fans were eager to discover what Dr Disrespect thought, especially given its status as a battle royale. However, after a few matches, the Doc expressed frustration about one major aspect of "Warzone 2.0." As it turns out, he's not alone in this frustration.
The Doc does not like Warzone 2.0 looting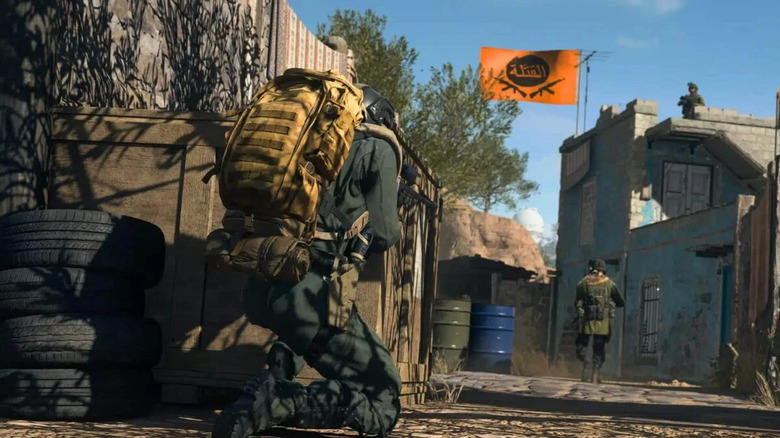 Activision
During his first stream of "Warzone 2.0" after launch, Dr Disrespect had some harsh words for the game's new looting system. In the midst of a heated match, the Doc had to pause to loot a backpack from a fallen foe. After spending a few seconds on the loot screen, the streamer got frustrated and exclaimed, "I don't know what ... I'm looking at here." He further stated, "This looting experience, though, it's something else. It's atrocious. I mean, it's awful."
"Warzone 2.0" made notable changes to the looting system compared to "Warzone" that have wound up on the Doc's bad side. For example, in "Warzone 2.0," players must scour a downed enemy's backpack to pick up any of the defeated foe's items beyond their gun (per Pro Game Guides). In contrast, when a player dies in "Warzone," all of their items are thrown on the floor. 
Dr Disrespect isn't the only one displeased by the changes to looting. A post on the subreddit CodWarzone which criticizes the new looting system skyrocketed to the front page with over 1.9k upvotes. "Warzone 2" isn't the first game to have a death box/backpack upon death, as "Apex Legends" employs an almost identical setup that often leaves players scrambling to improve their looting speed. But users argued the backpack system of "Warzone 2.0" slows the pace of gameplay down and is not suited for "Call of Duty." Only time will tell if Activision listens to the fan outcry and make changes to the looting system.