GTA Online Could Finally Get A Much-Requested Feature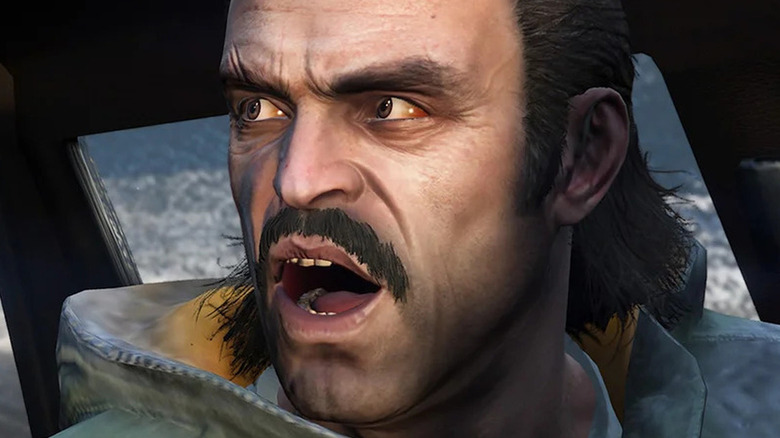 Rockstar Games
"Grand Theft Auto Online" is far from a perfect game, but even in 2022 it remains one of Rockstar's most lucrative titles. This online mode for "Grand Theft Auto 5" has received lots of updates and additional content over the years, but there's one thing that's been missing from the game for a long time: fast travel. It doesn't usually take too long to get around in "Grand Theft Auto" games — especially if a player has access to aircraft or knows how to exploit — but with "Grand Theft Auto 6" boasting a map as large as "GTA 5" and "Red Dead Redemption 2" combined, fast travel is looking more and more appetizing.
And it appears that Rockstar thinks fast travel would be a good addition to "Grand Theft Auto Online" as well, as the company recently sent out a survey to players that mentions the feature. According to Tez2, a GTA insider who covers updates related to Rockstar's catalogue, the survey was mostly about Rockstar's membership program, GTA+, and touched on the types of features players are most likely to use from the service. However, it also apparently gauged interest in two possible new features: free "classic Rockstar titles" and fast travel in "Grand Theft Auto Online."
Fast travel may be coming to GTA Online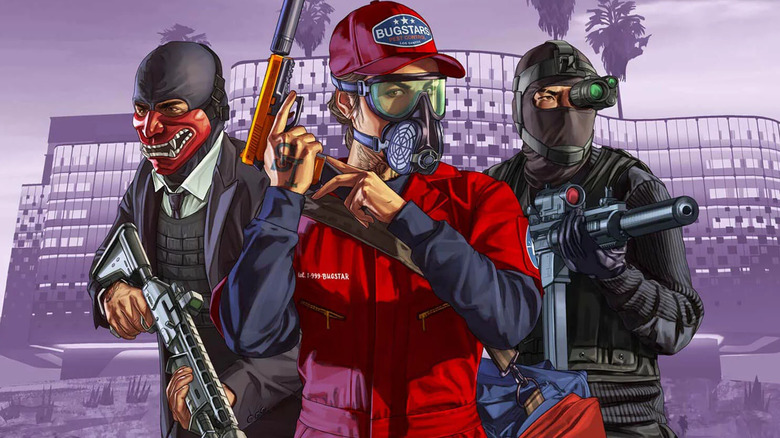 Rockstar Games
Fast travel has been one of the most common requests from "Grand Theft Auto Online" players since its inception. There are already faster travel systems in "Grant Theft Auto Online" that players can use, like calling a cab, but there isn't a way for a player to quickly enter a menu, select a location, and instantly be transported there. According to Tez2, those who completed the GTA+ survey said the new feature would tentatively give players the "ability to instant fast travel around Los Santos and Blaine County free of cost." "Grand Theft Auto 6" leaks revealed more about its much larger world a few months back, so it would make sense for Rockstar to gauge interest via "Grand Theft Auto Online."
Though the survey doesn't elaborate much on how this system would be implemented, it's making "Grand Theft Auto Online" players excited at even the idea of fast travel being added as a feature. Some have pointed out the fact that it's technically possible to fast travel by exploiting the Heist and Mission systems, but a properly-implemented fast travel mechanic would remove this hurdle. However, other fans are worried that this feature could be inextricably tied to a GTA+ subscription, barring regular users from enjoying it. Only time will tell what Rockstar has planned for the future of Los Santos transportation.