This New Overwatch 2 Skin Actively Sabotages Your Game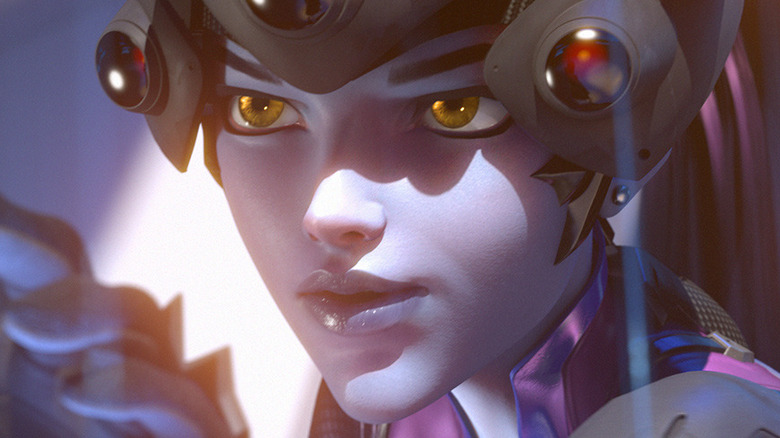 Blizzard
New Widowmaker Medusa skin seen as pay-to-lose
As soon as the new Battle for Olympus Event skins got into the hands of gamers, something seemed off. On January 3, Professional "Overwatch 2" player and Widowmaker main Kephrii Tweeted, "the new Medusa skin is so loud it actively punishes you for using it."
The new Medusa skin is so loud it actively punishes you for using it. Not only can you not hear enemy footsteps you also can't hide either. The enemy team can hear the snakes/hair on the Medusa skin & pinpoint your location from them. pic.twitter.com/S1P6CxO7Qp

— Brian St. Pierre (@Kephrii) January 4, 2023
Attached to the Tweet was a video of a hiding Widowmaker equipped with the Medusa skin having their location pinpointed by a player following the sounds of the skin's hissing snakes. In another clip, Kephrii showcased that the sounds the snakes make can drown out enemy footsteps. And as "Overwatch" players know, being able to hear footsteps is incredibly important at high levels.
Reactions to the Tweet were mixed. Some argued that the hissing snakes wouldn't be as audible in team fights when ability sounds are going off in unison. The same users also stated that if a player doesn't want to be at a disadvantage, they can just not buy the skin. In contrast, some called it blatant pay-to-lose while criticizing the monetization system.
This isn't the first time a skin has affected competitive gameplay. Recently a "Warzone 2.0" skin flew off digital shelves because it gave players a substantial advantage in matches. "Call of Duty" developers eventually fixed the skin, to the dismay of players. However, Blizzard has not announced if it will be fixing the Medusa skin — or if it agrees with the other fans that the hissing sounds have little impact on gameplay.