Dr Disrespect Teases Major Deadrop Reveals, But There's A Catch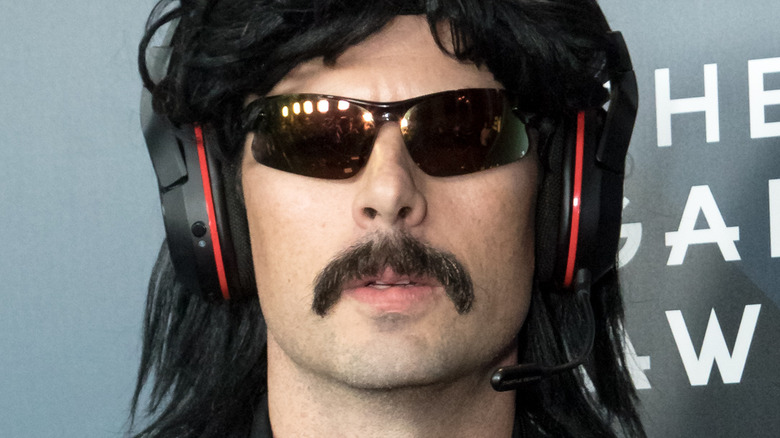 Greg Doherty/Getty Images
Dr Disrespect's game "Deadrop" is set to have an exciting 2023, aside from one bittersweet element of its development process that has just been revealed. It's been well over a year since the streamer first announced his plans for the battle royale and the formation of his very own game studio, Midnight Society. Since then, the game has steadily taken shape, with Disrespect's studio adding serious "Halo" talent, as well as creatives from other popular shooter franchises. 2022 saw the introduction of playable snapshots for "Deadrop," which dropped every six weeks and allowed Midnight Society Founders Pass members to go hands-on with the game and subsequently offer feedback to be implemented in later snapshots.
Now, Disrespect is back to kick off 2023 with an update about what's next for the game. The internet personality teased that the coming months may be set to feature the most substantial "Deadrop" reveals and updates yet. However, development on the title is also shifting gears in a major way, which might take some adjustments for those who have been keeping up with the title's snapshots.
Fewer snapshots, bigger updates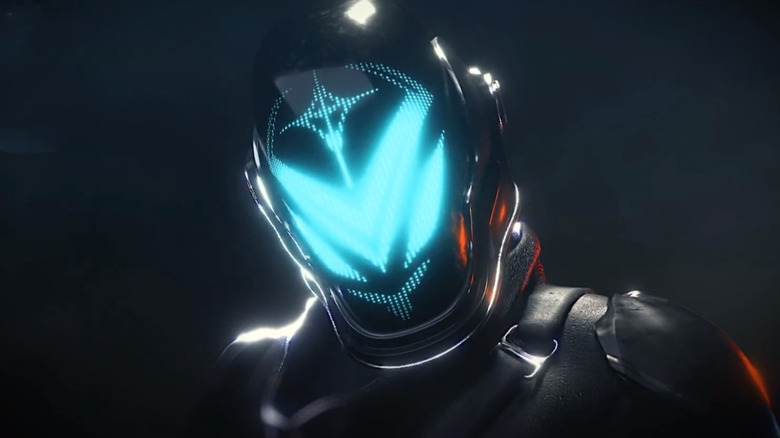 Midnight Society
In a video shared by Midnight Society, Dr Disrespect outlined the team's plans for "Deadrop" in 2023. Per the streamer's explanation, playable snapshots are going to be larger than ever, but they won't be sticking to the six-week release schedule anymore. "Every snapshot will introduce significant new features and iterations to the game," Disrespect explained. "But, with expansion, comes larger features and systems. This requires longer development cycles. That means snapshots will be less frequent but much larger in scope."
Prepare for the shift... pic.twitter.com/SRFfl9rz08

— Midnight Society (@12am) February 6, 2023
Disrespect estimated that new snapshots would instead be released once every three months, rather than the old six-week schedule. It's a logical shift, as Disrespect's team previously delayed one game preview for being too expansive to finish in time. The schedule change is set to begin with the game's fifth snapshot, titled "Enter the Tower." The update, due out on March 17, will show off new gameplay additions like an armor system, consumable healing mechanics, and a plethora of brand-new weapons.
While "Deadrop" is set to see quite a bit of iteration in 2023, it's still not confirmed when the final game will launch. As the game's official FAQ reads, "'Deadrop' will become available to the general public once our community feels it is ready." In that case, perhaps the upcoming slate of snapshots will push the game closer to the finish line before the year's end. After all, Disrespect hasn't ruled out a Game Awards trailer debut in 2023.