GTA Online: Dinka Jester RR Vehicle Price, Stats, And How To Get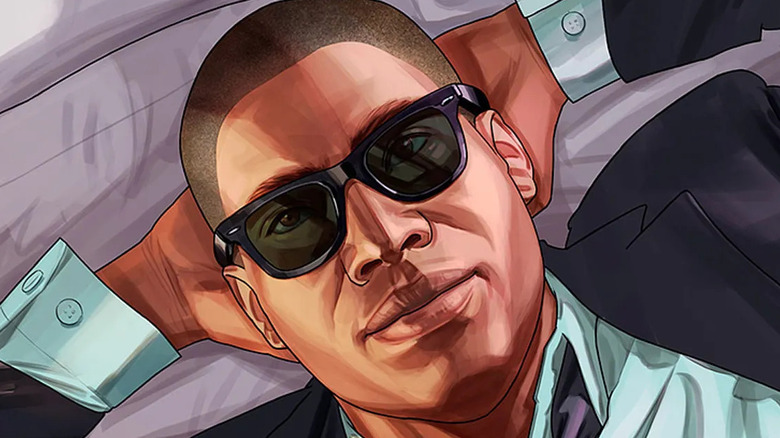 Rockstar Games
"Grand Theft Auto" games wouldn't be much without the autos and "GTA Online" offers players a wealth of options to roll with. From combat vehicles to practical cars for running a mundane taxi service, from speedy race cars to flashy sports cars, there's something for every occasion. For those players who want something to show off in the city and on the race track, the Dinka Jester RR is practically a must-have.
Added to the game back in 2021 as part of the Los Santos Tuners update, this sports car epitomizes the "GTA" style by being fast, stylish, and expensive. It's not the most practical vehicle in the game but, for players who want to show off their taste and their money, the Dinka Jester RR belongs in their collection.
For those considering picking one up, it's important to first know what it offers and how its stats stand up against other vehicles. Second, players will want to know just how much buying it will set them back and where they can make the purchase.
Dinka Jester RR stats
Rockstar Games
The Dinka Jester RR may look like it's just for show, but it can also fly when it needs to. Boasting a top speed of 125 miles per hour, this car is among the fastest in the game. On Rockstar's scale out of 100, the Jester RR scores in the low 80s for speed and acceleration and only slightly lower for handling. These stats make it an entirely viable racing vehicle.
The Jester RR does have its weaknesses, however. Notably, it scores very low on braking, isn't bulletproof, and, even with fully upgraded armor, most explosives will take it out in just a single hit.
These weaknesses, along with the fact that it can only seat two, make it a poor choice for anything other than racing or just driving around town. Taking it into combat or on a heist would be a serious liability as it would have trouble braking for quick stops, could be taken out by foes too quickly, and couldn't carry a whole team on a mission.
Despite these issues, many players will still want to own one for racing or just to show it off. Acquiring it will require a fairly hefty bank account though.
Price and where to buy
Rockstar Games
When it was first introduced, players had an opportunity to earn the Jester RR by competing in the Prize Ride Challenge. Now, however, the only way to get this vehicle is with cold, hard cash. Quite a lot of it, in fact.
The Jester RR can be purchased from Legendary Motorsports at any time, but it will cost $1,970,000. This is no small sum, so those considering it will want to start saving, become a CEO, or find another quick and easy way to make money.
Of course, it's also possible to save on the car by getting it at its trade price of $1,477,500. Doing so will require joining and increasing one's reputation at the LS Car Meet. The best strategy would be to start saving immediately and doing LS Car Meet activities until either the money has been saved or the discount has been earned.
Either way, earning the cash and buying the Jester RR will be a significant achievement. Anyone who manages to get behind the wheel of this car will have a hard time not showing it off every chance they get. Just keep it away from the action and the darker side of life in "GTA Online."