Star Wars Jedi: Survivor's Massive File Size Is Turning Heads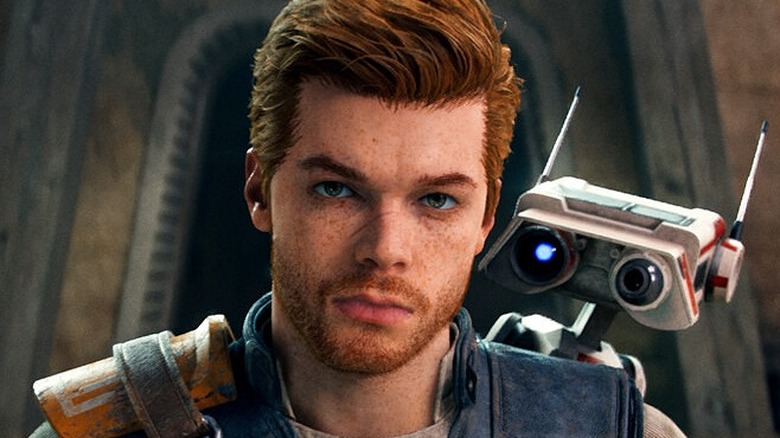 Electronic Arts
"Star Wars Jedi: Survivor" is almost here and fans are getting ready to continue the journey of Cal Kestis and his allies. The follow-up to "Fallen Order" looks to be even bigger than its predecessor, bringing players to new locations like Coruscant and introducing new features, including one grisly detail that gamers have been asking for. All this epic "Star Wars" action is going to come at the cost of some serious disk space, however, if recent reports are to be believed.
According to a recent post by Twitter account PlayStation Game Size, the new title from Respawn Entertainment will require a whopping 147.577 GB of space to download on the PS5. With the PS5 having approximately 667 GB of usable storage for games, this means "Jedi: Survivor" will be taking up over a fifth of all the space available. This considerable disk space requirement apparently applies to the Xbox Series X and PC as well. The Xbox Series X version of the game will require 140 GB of space, only slightly less than the PS5 version, and PC gamers will need to free up an astounding 155 GB before they can start taking on stormtroopers and dark Jedi. 
This massive demand on storage is, understandably, turning heads.
Jedi: Survivor file size dwarfs comparable titles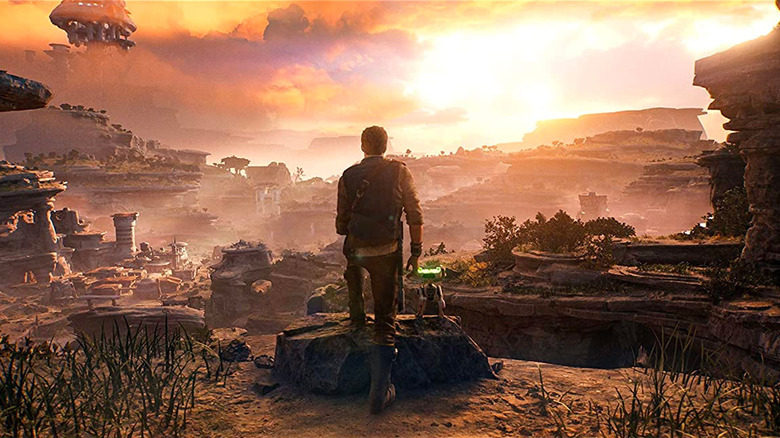 Electronic Arts
For perspective, the recent hit "God of War Ragnarok," which was massive in its own right, only took between 84 and 107 GB of space, depending on the console being used. Meanwhile, "Cyberpunk 2077," which featured a huge open world, only came in at approximately 43 GB at launch. This means "Jedi: Survivor" will be dwarfing recent, major titles in terms of file size when it launches.
Fortunately, it appears those who buy the game early will be able to preload it starting on April 26, two days before its official launch. This should give fans time to start clearing space on their hard drives and downloading the titanic file so, on day one, they'll be able to dive right into the action. Dedicated gamers will likely have to make some cuts before they can begin downloading "Jedi: Survivor" but, hopefully, it will all be worth it to continue Cal's journey. 
Respawn Entertainment clearly has big ambitions for the "Jedi" series and the massive file size for the next title would seem to reflect that. With the developers hoping to make the series a trilogy in the end, there's no telling how big the next game in the series could end up being.