Call Of Duty Leak Claims NickMercs And TimTheTatman Will Be Playable Operators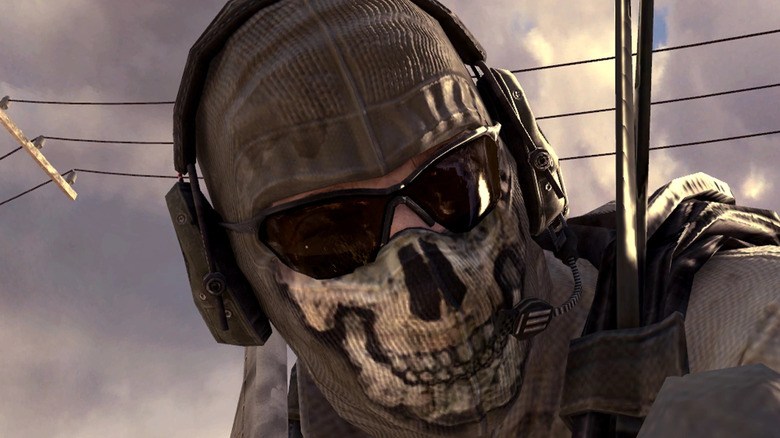 Activision
"Call of Duty" fans may soon be getting some new Operator skins if recent leaks are true. According to a tweet from HeyImAlaix, data mining reveals that streamers NickMercs and TimTheTatman will be coming to "Modern Warfare 2" and "Warzone 2.0" in the near future. The popular gamers will join the likes of soccer star Lionel Messi and "Ninja Turtles" villain Shredder either this season or the next.
While this leak is not confirmed yet, HeyImAlaix has been a known member of the hacking and data mining community for some time and fans do take his leaks seriously, so this news does appear to be plausible. If they are correct in this case, fans will get to don the guise of NickMercs and TimTheTatman as well as basketballer Kevin Durant, who Activision already confirmed, and streamer Nikto sooner or later. 
Durant is set to join the game this season as part of the mid-season update, Season 3 Reloaded. The rest of the upcoming skins, however, don't seem to have a set release yet. In his tweet, HeyImAlaix simply offers a window of Season 3 Reloaded, Season 4, and Season 4 Reloaded for the launch of these other skins.
Fan reactions are mixed
So far, fans seem split on their opinions about these new skins with some getting more love than others. Some find NickMercs to be an odd choice, arguing that he's not a particularly big name in "Modern Warfare 2" or "Warzone 2.0." Others have echoed this point and suggested that this is an attempt by the developers to woo him back to the game. On the other hand, there's considerable excitement about the possible addition of Nikto. More than a few responses on Twitter are celebrating his joining the game.
Regardless of how they feel about these new skins, players will likely have to wait a while for confirmation one way or another. Kevin Durant was only announced shortly before the launch of Season 3 Reloaded and, as some of these skins may not be coming until Season 4 or Season 4 Reloaded, Activision will probably be holding off on reveals until much closer to those events.
Players who are fans of these streamers have something to look forward to and hope for but will have to be patient as they wait for an official announcement and eventual release. Even gamers that don't follow these NickMercs, TimTheTatman, or Nikto will, at least, benefit from a bit more variety being added to the game. Anyone tired of fighting an army of Shredders will surely be hoping something new gets added soon.