Five Nights At Freddy's: Help Wanted 2 - Everything You Need To Know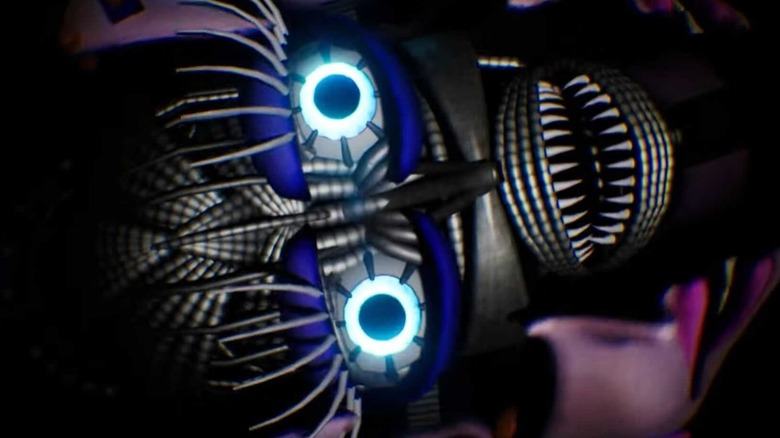 Steel Wool Studios
The May 2023 PlayStation Showcase showed off a number of unexpected remakes, direct sequels, and spiritual successors to some of gaming's most underrated gems, including "Dragon's Dogma 2," "Alan Wake 2," and "Helldivers 2." Towards the end of the presentation, the showcase pivoted to games set to be released on PlayStation VR 2. One of these was a sequel fans weren't expecting, but have wanted for a while: "Five Nights and Freddy's: Help Wanted 2."
Advertisement
It's been a good year for "Five Nights at Freddy's." Fans eagerly anticipate the movie adaptation, and now this sequel is on the way to one of its standout spin-offs. The original "Five Nights at Freddy's: Help Wanted" was the first VR exclusive in the series, successfully adapting the distinct "FNAF" feeling for the new medium. It gave players a variety of minigames and modes to play, complete with all the spooky animatronics, "kid-friendly" aesthetic, and horrifying jump-scares the mainline series is so known for.
Soon after the PlayStation Showcase ended, Steel Wool Studios executive producer Ray McCaffrey posted more details about "Five Nights at Freddy's: Help Wanted 2" on the official PlayStation Blog. McCaffrey described it as the most immersive and engaging "Five Nights at Freddy's" game yet, but specifics are sparse at this time. 
Advertisement
Does Five Nights at Freddy's: Help Wanted 2 have a release date?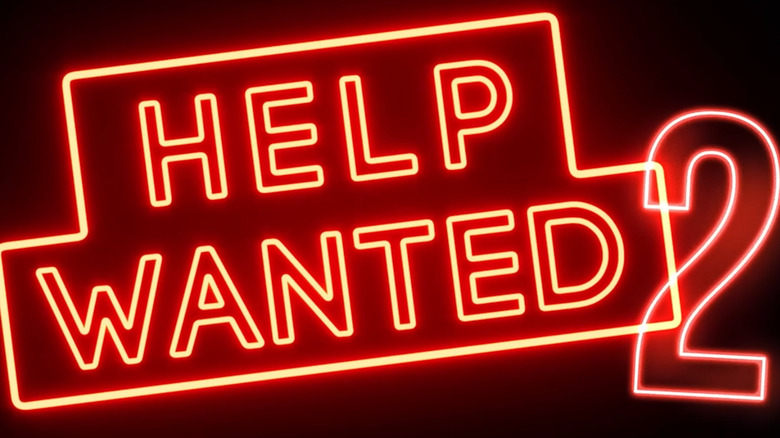 Steel Wool Studios
The trailer for "Five Nights at Freddy's: Help Wanted 2" aired as part of a larger PSVR2 segment in the 2023 PlayStation Showcase, and at the end, a general release window was revealed. Fans don't know the exact release date of this game quite yet, but we do know that it is set to release sometime in late 2023. Barring any major delays, it should arrive shortly before Christmas. 
Advertisement
Though the original "Five Nights at Freddy's: Help Wanted" was available on multiple VR systems, it appears that "Five Nights at Freddy's: Help Wanted 2" will be launching exclusively for PSVR 2. Whether it will come to other systems later on down the line is, as of yet, unknown. However, the original game's multi-platform success is a strong indication that it won't necessarily remain a PlayStation exclusive forever.
Is there a trailer for Five Nights at Freddy's: Help Wanted 2?
The first trailer for the game appears to be made up entirely of in-game footage, but it doesn't reveal much about any new minigames or game modes that may be featured in Steel Wool Studios' return to VR. 
Advertisement
The teaser starts in an elevator as the player character looks around, jostling the camera from side to side. The elevator gets faster and faster as a voice on an intercom reveals what's happening, and that the player was the only applicant for this job. "You ain't seen nothing yet," the voice says as the player walks out into a dark room, at which point the title of the game comes into view. A few seconds pass, the title card fades away, and — as one might expect at this point in the series' life — an animatronic leaps from the side of the screen with a high-pitched scream. 
The trailer didn't show much in the way of actual gameplay, but thanks to McCaffrey's aforementioned post, fans have some idea of what will change in "Five Nights at Freddy's: Help Wanted 2."
Advertisement
What will gameplay be like in Five Nights at Freddy's: Help Wanted 2?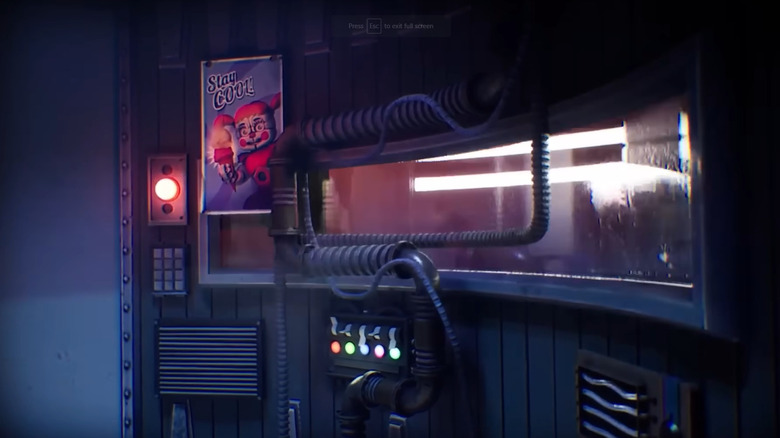 Steel Wool Studios
According to Ray McCaffrey, "Five Nights at Freddy's: Help Wanted 2" will bring even more locations, new animatronics, a new story, and of course new games. "Utilizing the enhanced power and fidelity of PSVR2, this title will be the most immersive, heart-racing "Five Nights at Freddy's" title ever," McCaffrey wrote. "VR brings players even closer to the animatronics than ever before, just not too close, they have been known to bite."
Advertisement
He then explained that the new PSVR2 controller and the headset's haptic feedback capabilities will further improve upon the original VR game's realism. However, neither the trailer nor McCaffrey's post give any details on what these new modes, characters, and otherwise are, just some generalized ideas of what to expect. 
For now, all players know is that they can expect to see this sequel release in the latter half of 2023, and the development team hopes it will "excite, delight, and terrify" fans, just as the first "FNAF: Help Wanted" game did four years ago.