Rockstar's New 'AAA Open World VR Title' Gets The Rumor Mill Turning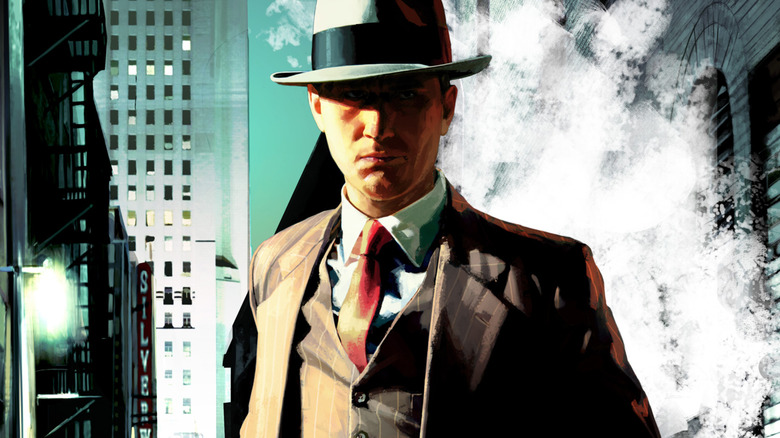 A recent announcement from the developer of L.A. Noire: The VR Case Files has fans of Rockstar Games chomping at the bit for more information. There's not a ton to go on at the moment, but folks are already speculating that we could be seeing movement on a new installment of a mega-popular franchise.
On the company's LinkedIn page, Video Games Deluxe announced that it was looking for several new staff members to work on a new project with Rockstar Games. The announcement reads, "Having finished the critically well received L.A. Noire: The V.R. Case Files we are now gearing up for a new project, a AAA open world title in VR for Rockstar. 2020 marks our 7th year of working exclusively for Rockstar in Sydney and we are excited to taking on this ground breaking project."
This is exciting for a number of reasons. For one thing, L.A. Noire: The VR Case Files did indeed receive positive reviews from critics and a decent response from fans. It's exciting to see that Video Games Deluxe's working relationship with Rockstar Games will be continuing with another product. Moreover, the wording in the announcement leaves a ton of things up for interpretation.
For instance, the announcement doesn't specify whether or not the "AAA open world" is part of a new IP from Rockstar. This means that Video Games Deluxe could be developing something that takes place within an established universe from Rockstar Games. It could even be a remake of a previous Rockstar title, much like L.A. Noire: The VR Case Files was.
IGN's Matt Purslow suggests that the new VR project could be something related to the Grand Theft Auto franchise. After all, Rockstar Games has doubled down yet again on the success of Grand Theft Auto 5 and GTA Online. The company recently announced that yet another version of the best-selling game would be making its way to the PlayStation 5 next year with all sorts of enhancements. This has led to many fans wondering how on earth Rockstar could possibly hope to continue pushing a game that'll be 8 years old by the time the PS5 edition drops. What better way to revitalize GTA 5 than through VR?
This idea has a bit of precedent, actually. Earlier this year, we got a look at a full VR conversion mod for GTA 5 that made the entire game playable through a virtual reality headset. It's possible that this showed Rockstar that there is some demand for such a product. The new title could even potentially follow the same direction as The VR Case Files, which was a shortened remake of the original L.A. Noire with some fun bonuses and differences for fans. 
More than anything else, the very idea of an open VR world from Video Games Deluxe and Rockstar sounds intriguing. Even the possibility of it taking place in the mean streets of Los Santos is enough to make diehard GTA fans squeal with excitement. After all, playing Grand Theft Auto 5 in first person is already quite an experience, so making it even more immersive might just squeeze some more life out of the game.
Some fans on Twitter are already speculating that we may see a fully playable version of GTA Online in VR. Others are joking about what the game would possibly be titled, with one fan tweeting the admittedly brilliant suggestion, "GTA V(r)."
Other fans are hopeful that this points to a VR mode for the eventual release of Grand Theft Auto 6. If that's the case, then that would definitely feed into the rumors that Grand Theft Auto 6 is still very early in its development cycle. This seems to be something that various video game industry insiders and leakers can't seem to agree on, but maybe GTA 6 is even further away than we thought.
At least a few fans aren't even thinking about Grand Theft Auto at this point, however. There are some folks clamoring for a Red Dead Redemption title in VR. Considering there have been rumors in recent months of some kind of remake or remaster of the first Red Dead game, this does seem almost plausible.
Could we be seeing an official release of Grand Theft Auto 5 in VR in the near future? Would that help to tide fans over until GTA 6 better than the "expanded" version of Grand Theft Auto 5? Only time will tell. Until then, we can only imagine what it must be like to really see the world through Trevor's eyes. Yikes.