PS5's Backwards Compatibility Is Getting Seriously Confusing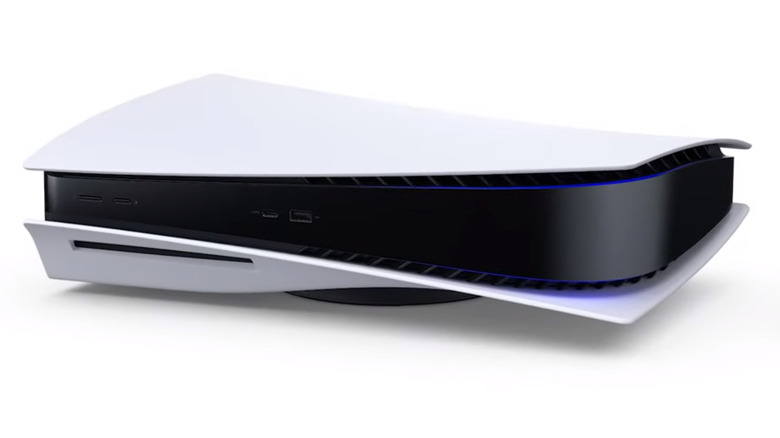 The release of the PlayStation 5 is getting closer, and there are still plenty of questions regarding backwards compatibility. Gamers have heard conflicting things regarding whether or not Sony's next console will allow them to play some of their older favorites. Now an apparent leak from Ubisoft might have revealed that the backwards compatibility of PlayStation games will be rather limited in scope.
Advertisement
According to a report from CBR, a support page on the Ubisoft website explained to customers a bit about how the transition from PS4 to PS5 will work with many of the company's games. The most notable portion of this support page seemed to casually drop some news that PlayStation fans have been dreading for quite some time.
"Backwards compatibility will be available for supported PlayStation 4 titles, but will not be possible for PlayStation 3, PlayStation 2, or PlayStation games," read the support page.
Several news outlets, including Polygon, have reached out to Sony for a comment, but the company has yet to respond. However, it seems that either Sony or Ubisoft realized there was a slip-up somewhere, because that section of the support page has since been removed.
Advertisement
It's worth noting the particular phrasing used in the post from Ubisoft. It specifically stated that "supported" PS4 games would be playable on the PlayStation 5, which insinuates that there may be a good number of Ubisoft games that won't make the jump. This actually adds onto concerns that fans already have surrounding PS4 compatibility with the PS5. 
Gamers may have already gotten a bit of an idea of how complex the PS5's backwards compatibility might be. Back in March, PlayStation's Mark Cerny hinted that the PS5 would not support the full PS4 library. During Cerny's infamous deep dive into the specs of the PS5, he said that "almost all" of the top 100 PS4 games would be playable on the PlayStation 5. Considering how massive the PS4 library has become since the console's launch, this wasn't exactly an exciting number. However, Cerny clarified his comments a few days later, saying that most of the PS4 library would be compatible with the PS5. 
As Cerny specifically said at the time, "the overwhelming majority of the 4,000+ PS4 titles will be playable on PS5." However, Cerny notably didn't clarify anything regarding titles from the PS1, PS2, or PS3, leaving the status of those console's games unclear.
Advertisement
However, there are already reasons to believe that the transition from PS4 to PS5 won't be quite as smooth as Sony had once hoped. For instance, just look at the winding upgrade path for a cross-gen title like Call of Duty: Black Ops — Cold War. That game is set to release on November 13 for Xbox One and PlayStation 4, with next-gen versions launching when the new consoles come out.
PlayStation 5 owners will be able to play their PS4 Cold War discs on the new console, but they're totally out of luck when it comes to the PS5 Digital Edition. In this instance, it makes more sense in the long run for a Call of Duty fan to purchase the digital version of the game so that they can get the upgraded PS5 edition when it launches, which essentially eliminates the very need for backwards compatibility. In other words, gamers can already see how tricky it may be to try to play cross-gen games on the PlayStation 5, let alone titles for much older consoles.
It almost goes without saying, but many fans are not at all pleased by the possibility that most of their older games will be unplayable on the new console. Reactions to this Ubisoft error have been pretty negative on social media. Some fans have seen it as being pretty much in line with Sony's guarded stance on releasing PS5 info. Again, fans still don't even know how much the system will cost, nor do they have a solid release date beyond "holiday 2020."
Advertisement
One fan wrote that it was "absolutely ridiculous" that Sony hasn't properly explained major factors like backwards compatibility, particularly since the PS5's launch is mere months away.
At this point, even though Ubisoft removed the upsetting section of the support page, it's really starting to look like older generations of games won't be playable on the PlayStation 5. However, there are still reasons to be hopeful for those games to be available in one form or another. With Sony embracing digital gaming more than ever, perhaps PS Now will add more nostalgic titles for fans to revisit. This is a hope that apparently a good number of fans are holding onto. However, as with most things related to the PS5, it's all pure speculation until Sony officially weighs in.