Why The PS5 Launch Is Causing An Uproar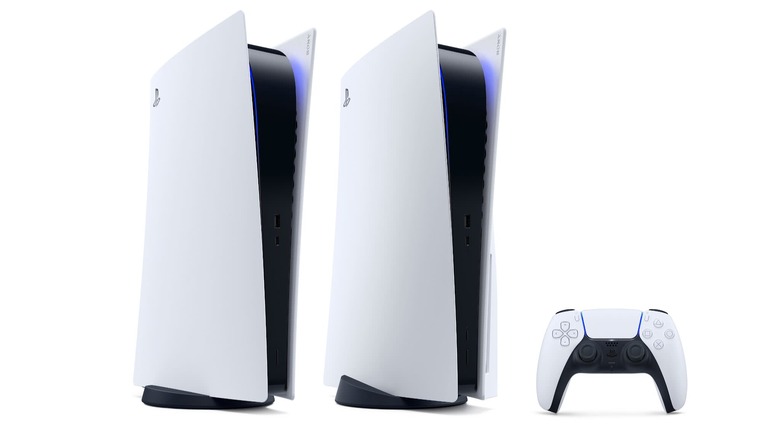 The next generation of gaming is here, and it seems to be off to a bumpy start. At first, there were issues with the Xbox Series X pre-order supply, which in turn led to an uproar over scalpers. Next, consumers were seeing problems with the disc drives on their Series X consoles. And of course, the already infamous smoking Series X caused a bit of a stir (luckily, however, Xbox confirmed that was a hoax). Now that the PlayStation 5 is out, it has had its own string of issues.
Advertisement
The PS5 pre-order situation was already a debacle, but when hardware reviewer ACG bought a dead PS5 unit, concerns became heightened over Sony's new console. Now it looks as though the earlier pre-order trouble has come back to haunt gamers who missed out.
Any time a hot item hits the market, scalpers are quick to round up as much stock as possible in order to charge a premium to those who missed out, squeezing a limited supply even further. Naturally, the PlayStation 5 is no exception. If you hop on over to eBay, you'll find a bounty of PS5 consoles selling well over $1000, with $925 running on the cheaper end of the spectrum. Anxious to get their hands on this hot new console, some buyers are actually biting on these asking prices without question.
Advertisement
Still, Sony hasn't gotten off scot-free. After the company posted a series of tweets leading up to the PlayStation 5 launch, many users were quick to criticize the limited stock. One common complaint among customers has centered on the fact that YouTubers, streamers, and other social media influencers were given free PS5s while so many consumers were left to suffer at the hands of scalpers.
The lack of available stock isn't news. Fans already knew early on that the PS5 would be somewhat limited at launch. Now, consumers are simply seeing what they already knew would happen.
Though many are chomping at the bit to get a PlayStation 5, this could be a good lesson in patience. With outrageous price tags holding gamers back, it might be best to simply wait to purchase a PS5. Early adopters often pay the price in the form of bugs and faulty products. If anything, ACG's bricked PS5 should be a cautionary tale for anyone purchasing a device too early. After all, it would be a shame to pay triple the MSRP on a console when it could be a dud right out the box.