Kojima's Announcement Underwhelms Everyone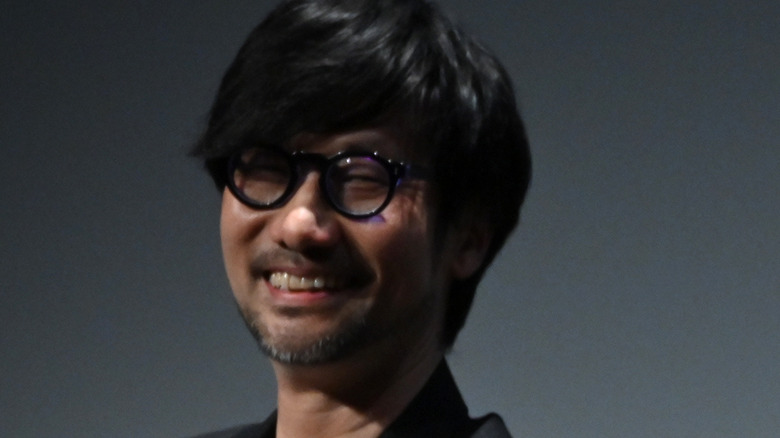 Theo Wargo/Getty Images
Kojima Productions left some fans disappointed this week. On Dec. 15, the official Kojima Productions Twitter account wrote that Dec. 16 would mark the studio's fifth birthday. Kojima also teased that the developer would be sharing updates on its social channels on that date. Fans sounded off in the replies to guess what the big news might be. Some fans believed that maybe the video game developer would be sharing information on its latest project or next-gen updates to Death Stranding. As it turned out, that was not the case at all.
The news finally came early on Wednesday morning, and it was not what fans expected. Kojima Productions shared a three-minute-long video on YouTube to announce that Hideo Kojima, founder of Kojima Productions, had won a British Academy of Film and Television Arts (BAFTA) Fellowship Award. The clip showed the process of Kojima receiving the award, and at the end, Kojima could be seen carefully placing the BAFTA in a trophy case beside Kojima Productions' collection of The Game Awards. The award was surely an exciting moment for Kojima, but the Academy had already announced back in February that Kojima would receive the BAFTA Fellowship, so it wasn't quite "news."
In addition to the video, Kojima Productions tweeted that some new 5th anniversary products were available in the studio's merch store. Some of the products included hoodies, T-shirts, and sweatshirts with a blue and green art print of the studio's logo and the phrase "From sapiens to ludens." As fans may know, this is a reference to a message on Kojima Productions' website, which discusses Homo Ludens ("those who play"). The company's mascot, a man in a spacesuit named Ludens, also received a special wallpaper.
Perhaps unsurprisingly, fans in the replies to Kojima's announcements have expressed a feeling of being underwhelmed.
Wednesday's updates from Kojima Productions may not have been exactly what fans were looking for, but a bigger announcement could be on the horizon, since the studio tweeted in October that Kojima Productions is working on its next project. At the time, the company only mentioned that it was looking for talent to work in its Tokyo studio. What the project entails has not yet been confirmed, but Kojima himself did hint last year that he would be interested in making a horror game based on the film The Eye. Then, in June of this year, he tweeted about his video game design process with a photo of himself working. Perhaps fans should keep an eye on his social media to see if they can discover more clues in the future.