Will GTA 6 Get A 2021 Release?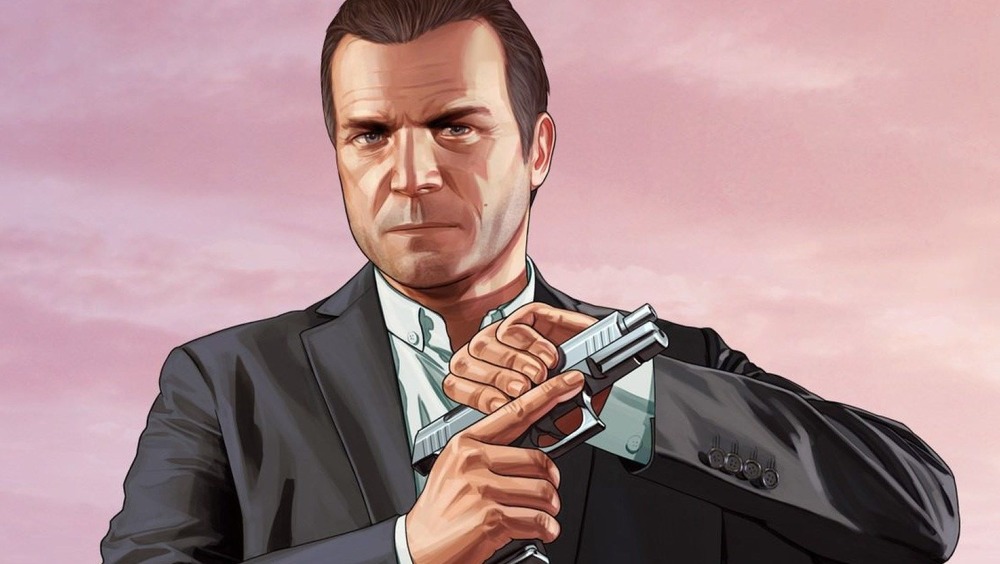 Rockstar Games
If there's one thing to be said about Rockstar Games, it's that the developer routinely works on massive games testing the boundaries of entire console generations, with Grand Theft Auto 5 challenging the limits of the PS3 and Xbox 360 hardware and later seeing new life on the Xbox One and PS4, as well as PC. However, there's been little to no word on when the next installment in the Grand Theft Auto franchise, Grand Theft Auto 6, will release.
Advertisement
Missing a 2020 release, rumors of GTA 6's existence began in 2013 in an interview coinciding with Grand Theft Auto 5's release. In the interview, former Rockstar North President Leslie Benzies told Develop (via IGN), "We don't know what GTA 6 will be, but we've got some ideas." He elaborated that "Where it is going to be set is the first question. That then defines the missions; you're doing different things in LA than in New York or Miami. The map and story get worked up together, and the story is a basic flow of how it works out so you can layer the mission in."
What we know about GTA 6's release
Grand Theft Auto 6 was essentially confirmed in an April 2020 report by Kotaku detailing Rockstar's reformed culture following the crunch that plagued Red Dead Redemption 2's development. The report gave a slight indication of when fans may get an official announcement from Rockstar. Referring to Rockstar's next game as a "new entry in the Grand Theft Auto series," the report mentioned out that Grand Theft Auto 6's development would involve "a moderately sized release (which, by Rockstar's standards, would still be a large game) that is then expanded with regular updates over time."
Advertisement
Based on the above statement, fans can surmise that they'll get some kind of preview of GTA 6 by late 2021, or perhaps early 2022. The "moderately sized release" has yet to be defined, but it might be safe to assume that the game will start out smaller than Red Dead Redemption 2. This would both grant the development team breathing room and potentially lead to a release closer rather than further away.
So, when will it release?
At this point, Grand Theft Auto 6's full release, especially given Rockstar's reformed culture, is still likely a ways off. Grand Theft Auto 5's announcement first came in Oct. 2011, followed by its release in Sept. 2013. Further Red Dead Redemption 2 was announced in October 2016 and, following a couple of delays, was released two years later in Oct. 2018. Even if fans get a teaser trailer or other announcement of Grand Theft Auto 6 next year, the game would likely still be released in at least 2022, if not later. 
Advertisement
For the meantime, Red Dead Online and GTA Online are both regularly updated with new online content for Rockstar fans to turn to when their itch for Grand Theft Auto 6 arises. Moreover, the Red Dead Redemption and Grand Theft Auto 5 campaigns, which take about 60 hours and between 31 and 32 hours respectively, pack enough content to keep players busy for days on end.