GameStop Drama Makes Its Way To GTA 5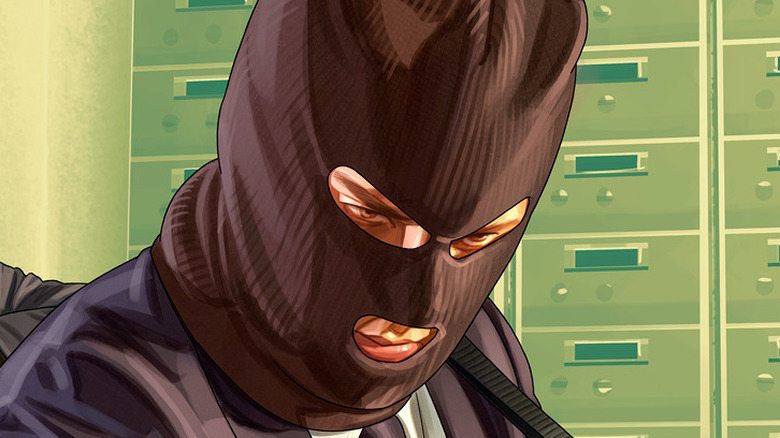 For the last few weeks, all eyes have been on GameStop. After a concerted effort from Redditors to cause the value of GameStop stocks to skyrocket, investors and financial analysts became concerned. Representative Alexandria Ocasio-Cortez went live on Twitch to explain the significance of the event, which may soon become the basis for a few different movies. Trading app Robinhood began limiting the sales of certain stocks and the popular WallStreetBets Discord server was taken down, leading to people hurriedly selling their shares. The short interest in GameStop stocks may have leveled out at a significantly lower price per share, leaving many would-be investors confused. Naturally, the internet has stepped up and offered a Grand Theft Auto skit that explains the whole thing — kind of.
This sketch, uploaded by YouTube channel ITSREAL85VIDS, uses GTA 5 and GTA Online character models and original dialogue to illustrate the dangers of diving into day trading without knowing quite how it all works. At the beginning of the video, various characters can be seen staring at their phones and celebrating the fact that GameStop stocks are climbing "to the moon." One character tries to explain to a few bystanders that a person merely has to put their money in GameStop stocks and they'll automatically see their investments tripled. 
A few days later, it is revealed that one of these bystanders has put themselves in an insane amount of debt, mainly because they attempted to play the stock market without clearly understanding how it all works. This character failed to sell his stocks before spending a ton of money on a new car and a fancy coat, and now he's in way over his head. 
Through this sketch, ITSREAL85VIDS shows how many people may have gotten caught up in the hype and invested in something they didn't quite understand. The creator also acknowledged that this may still be a difficult subject for some fans to grasp. In a comment on the video upload, ITSREAL85VIDS remarked, "Some of y'all won't get what's going on in the skit lol."
Clever gamers have been using GTA animations for a variety of skits for quite a while. Most recently, modders had a field day roasting GTA 5 protagonist Franklin in a series of different scenarios. These videos became so popular that the actors who originally played Franklin and Lamar, Shawn Fonteno and Gerald "Slink" Johnson, recreated the scene in real life (which resulted in GTA 6 trending on Twitter). While those roasts were a lot of fun, fans may also be interested in seeing current events summed up and satirized by content creators like ITSREAL85VIDS.