Arizona's New Law Could Force Apple's Hand With Fortnite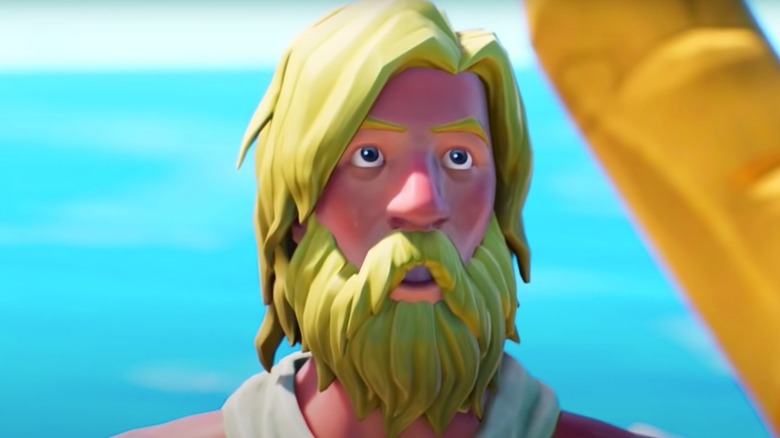 Arizona may soon have a new law that could help Fornite and Epic Games win its ongoing legal battle with Apple. The bill prevents "digital application distribution platform[s]" from forcing proprietary payment methods on its users who live in Arizona. This applies specifically to platforms that receive more than 1 million downloads from Arizona residents.
The real reason Fortnite was kicked off the App Store is that Epic Games introduced Epic direct payment, a system that allowed customers to pay Epic Games directly and sidestep fees charged by Apple and Google. Should this proposed bill be signed into law, Apple may no longer have a case against Epic Games.
The two companies will participate in a bench trial on May 3, but as Joanna Nelius of Gizmodo points out, this may not be enough time for the bill to go through the Senate and reach Arizona Governor Doug Ducey. Unfortunately, this makes it rather unlikely that Fortnite will be back on the App Store in time for Chapter 2 – Season 6.
Getting ejected from the App Store put a dent in Fortnite's unfathomable mobile revenue, and things only got worse after Apple slapped Epic Games with a year ban from reapplying to sell on its platform. Luckily for players, Epic Games found a way to bring Fortnite back to iOS through a collaboration with NVIDIA, which was great news for the massively successful battle royale and its fans.
If the Arizona bill is signed into law, will this encourage other states to follow suit? Will this put the power back in developers' and entrepreneurs' hands to have greater control over the sales of their products?
In the discussion section of the Gizmodo article, some are skeptical. One reader pointed out, "Payment processing and fee structures are two completely different animals," suggesting that the bill should target "vertical integration" instead. Another comment predicted that "a boatload of Apple engineers [are] figuring out a workaround to this and an equal number of Apple lawyers [are] ensuring that it's legal." 
Indeed, the law can be quite complicated, and there are plenty of different ways this case between Apple and Epic Games could play out. Even if this isn't the linchpin needed to bring Fortnite back to the App Store, it appears a step in that direction. Whatever happens, Fortnite is still worth playing in 2021, and because of this, Apple users are likely hoping that the App Store will welcome the game back to its digital storefront sooner rather than later.