Leaks Point To These PlayStation Exclusives Hitting PC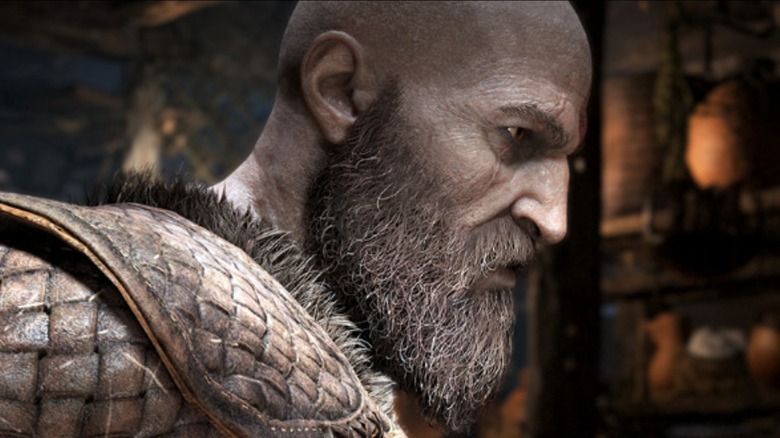 Ever wish you could play PC ports of your favorite PlayStation games? Based on an alleged leak, you may be in luck.
Twitter user @CrazyLeaksTrain, a.k.a. CrazyLeaksOnATrain, posted a juicy list on Mar. 4 with the header "that slate of Sony games for pc will be fun." The list included Bloodborne, "Uncharted Collection," Ghost of Tsushima, and God of War. No further context was provided.
Of course, anyone with a Twitter account could make up video game leaks and post about them all day long. However, according to GamesRadar+, "the account correctly predicted the Epic Games Store exclusive debut of Kingdom Hearts on PC, the Ninja Gaiden Trilogy remaster, and Nioh 2 getting a PC port (though their predicted release date was a few months off), among others." That being said, this is reportedly one of many times @CrazyLeaksTrain has suggested a Bloodborne PC port is coming, and still no dice.
If that's not enough to convince you, maybe this info straight from the source will: In a Feb. 23 interview with GQ, PlayStation head Jim Ryan discussed a host of hot topics, including the successful PC port for Horizon: Zero Dawn in August 2020. As far as additional PlayStation games on PC, GQ stated, "A whole slate of them is on the way starting with Days Gone this spring."
So, it's official that PC ports are coming, though no other titles were mentioned. When asked what changed between the old days when PC ports of PlayStation games were unheard of and 2021, Ryan cited the most advanced games and dev studios to-date, as well as "some wonderful, great games" from the second half of the PS4's life cycle. Additionally, he spoke of "an opportunity to expose those great games to a wider audience" as well as the fact that "our ease of making it available to non-console owners has grown."
As for the games potentially being ported, they represent some of Sony's best work. Ghost of Tsushima has already experienced record-breaking success as PS4's fastest-selling original IP and continued fortune with other sales milestone. Critics can't get enough of Ghost of Tsushima, so it makes sense as a strong PC port candidate. Bloodborne is also no stranger to success. Though fans might not get a sequel anytime soon (if at all), a PC port could be a nice placeholder.
2018 Game of the Year God of War is also quite the hit. After receiving a huge PS5 update recently, a PC port seems like a great next step given the title's eager audience. As for Uncharted, the long-awaited movie keeps getting pushed back. Though fans are stuck waiting on that front, a PC port could give them something to celebrate in the meantime.
Though nothing is guaranteed and details remain murky at best, this could be big. Gamers will have to wait for official news on PC ports for now, but even the possibility is hype-worthy given the notoriety of all four franchises.