Animal Crossing Lets It Rip With New Limited Time Item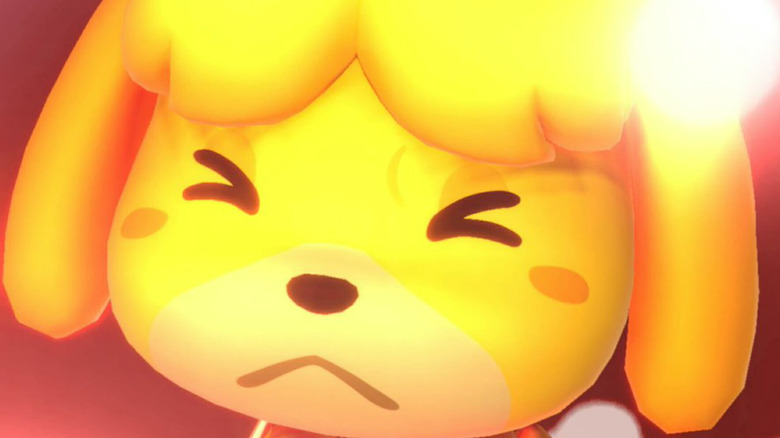 Animal Crossing regularly surprises fans with new seasonal content, including outfits and traditions that fit the season. Following the exciting Festivale update that arrived in late January, the developers of Animal Crossing have taken great steps to change the world of New Horizons as fans know it by adding perhaps the most important feature of all time.
That's right, Animal Crossing: New Horizons will finally add whoopee cushions as part of a seasonal update of limited time items. Nintendo has said that the cushions are meant as a fun prank for April Fool's Day, but players are already thinking of other uses for these colorful bags. Between March 26 and April 1, players can purchase a variety of seasonal items, including several colors of whoopee cushion, from the Nook Shopping terminal in the Resident Services building in-game. The cushions might not be as cute as the puppies that were added in the months after the game's release, but they're definitely more mischievous.
As usual, Twitter users immediately expressed their joy and outrage at the new whoopee cushions. One user exclaimed, "WE WILL GET FART PILLOWS ON ANIMAL CROSSING," while another asked, "WHO WANTED TO FART IN ANIMAL CROSSING?" Perhaps the most profound response from a Animal Crossing: New Horizons fan said simply, "Apparently, farts are coming to Animal Crossing. Finally, my life is complete." One Animal Crossing historian noted that residents have been passing gas since Animal Crossing on the GameCube, which featured couches that made noises when sat on.
Other seasonal updates also promise exciting additions to residents' islands. From April 1 to April 30, the Able Sisters' shop will feature the latest and greatest prom fashions, so all villagers can get ready for the big dance. Additionally, players can order prom-themed decor through Nook Shopping. A special Sanrio-themed amiibo card pack will be available for sale at Target, and will unlock Sanrio-themed characters and furniture.
Most excitingly, the custom design editor will receive an update, giving players much needed extra design slots, as well as new abilities to customize hand fans, small flags, and other previously inaccessible items. Players can even customize standees that serve as photo ops for residents and visitors alike. The possibilities are truly endless.
In the meantime, while fans wait for the very exciting whoopee cushion to arrive, they can spend their days snagging some cool Mario-themed furniture or preparing for this month's holidays. Who knows, players might even meet an alien while waiting to make their villagers toot.