There's Only One Way Outriders Is Getting Expanded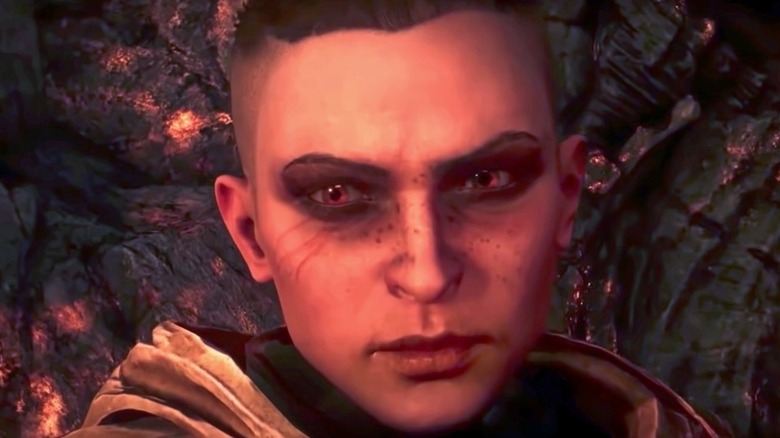 Expansions tend to be the norm these days for many games of the shooter genre, which has led some gamers to wonder if People Can Fly's upcoming Outriders will eventually be expanded. It turns out that the Outriders team has a pretty definitive answer for that.
In an interview with GamingBolt, People Can Fly lead game designer Piotr Nowakowski and game director Bartek Kmita discussed the possibility of forthcoming Outriders expansions. In effect, the potential for expansions depends on feedback from the players, as the game is intended as being a complete package at launch. That means that Outriders will be free of pesky microtransactions or live service elements.
"In general, our goal was to deliver the complete package for the release, and when talking about the things that may come later, it really depends on the player," Nowakowski and Kmita stated. "So how they will react, if they will be interested, if we will build a huge player base... we have ideas, of course, but for now, there was nothing we can promise and say, 'we are doing things that will come.'" 
The developers explained that expansions were always a possibility, but any such updates would be used for "adding new elements," rather than fixing anything "missing" from the base experience. People Can Fly only want to expand Outriders if it means innovating the game.
Outriders will still include post-campaign content, however. This will come in the form of a mode called "Expeditions." Every Expedition offers players Challenge Tiers, where the higher the challenge tier, the better the loot players will be rewarded with. Once players complete all of the Expeditions' Challenge Tiers will include the final Expedition, the Eye of the Storm. These extra missions are intended to extend the life of the game, thereby eliminating the need for lengthy expansions. In addition, People Can Fly has promised that none of these Expeditions will consist of recycled content from the main game.
After Outriders' last delay in early January, the game is set to release on April 1. Along with the post-game content in the Expeditions mode, Outriders will also include crossplay. Specifically, owners of the PS4, PS5, Xbox One, Xbox Series X/S, and PC will be able to play Outriders online with each other, regardless of platform.