Will Ratchet & Clank: Rift Apart Release On PS4?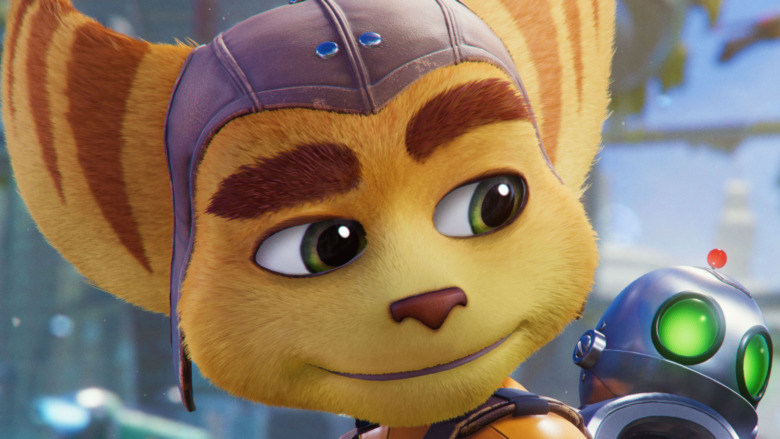 "Ratchet & Clank: Rift Apart," originally announced in June 2020, has long been advertised as one of the PS5 exclusives will blow you away. Since its announcement, a good amount of information has come out regarding the platformer, including the fact that the game will be boosted to 60 FPS on PS5 and that the game will launch June 11, 2021 on PS5.
However, while the aforementioned PS5 was Sony's biggest-ever console launch and seems to be Sony's main focus, there are still many PS4 owners that have yet to make the console generation jump. Notably, the PS5 has experienced major console supply shortages, and will likely experience more going into 2022, according to RadioTimes. Thus, as there are still a vast number of holdout PS4 owners, there remains concern over whether some PS5 games will also may their way to PS4.
In this case, some are wondering if "Ratchet & Clank: Rift Apart" will be available on the PS4, or if it will be a PS5 exclusive.
The likely reason for exclusivity
The short answer: No, "Ratchet & Clank: Rift Apart" won't get a PS4 release. The reason for the game's exclusivity is unclear, though an official PlayStation Blog post does contain some indicators as to why it won't be on PlayStation 4. 
First, Ratchet & Clank: Rift Apart developer Insomniac Games' creative director Marcus Smith explains within the post that the game "is a showpiece game and exclusive for your PlayStation 5 console," suggesting the game is demanding from a technical perspective.
Secondly, Smith also describes some pre-order bonuses featuring technical details that wouldn't be possible on the PlayStation 4. Specifically, pre-ordering the digital Standard or Deluxe Edition of the game will unlock some in-game content early on, including the Carbonox armor from Ratchet & Clank: Going Commando and Ratchet & Clank's (2016) retro-blaster. The former is said to be "updated with high-definition materials, lighting responses, and ray-traced reflections" while the latter has been "updated visually for the PS5 console." 
In short, it seems very likely that game is designed with PS5 specs in mind.
A rift between generations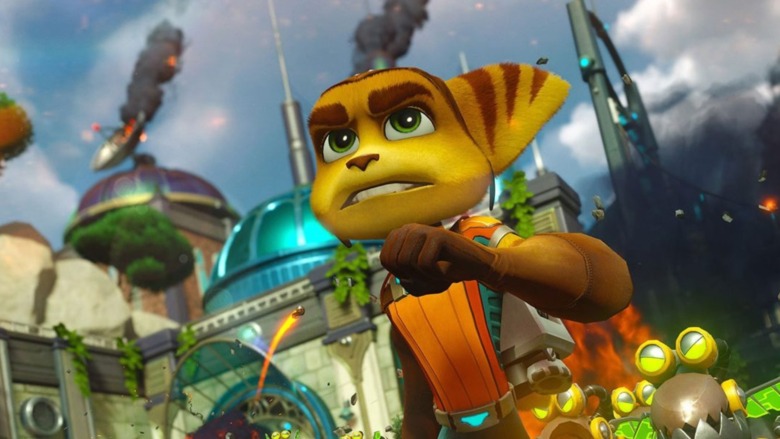 Even though "Ratchet & Clank: Rift Apart" won't be on PlayStation 4, the well-received Ratchet & Clank from 2016, a remake of the series' first entry, is still a worthy entry in the series. With an 85 on Metacritic, the game received praise for its refined presentation and mechanics in its evolution of the series. As Gaming Age's Matthew Pollesel said, "Insomniac knows what makes these games work, and they realized that they didn't need to overhaul them from the ground up to make them work on a new system, too."
Ultimately, the newest game's exclusivity may also provide incentive for PS4 owners to finally make the jump to PS5. The "Ratchet & Clank" franchise isn't alone in this endeavor. Only PS5 owners have access to games like the remake of "Demon's Souls" and "Returnal." As time goes on, as with all console cycles, this list will likely grow over time.