Pokemon Scalpers Are Getting Worse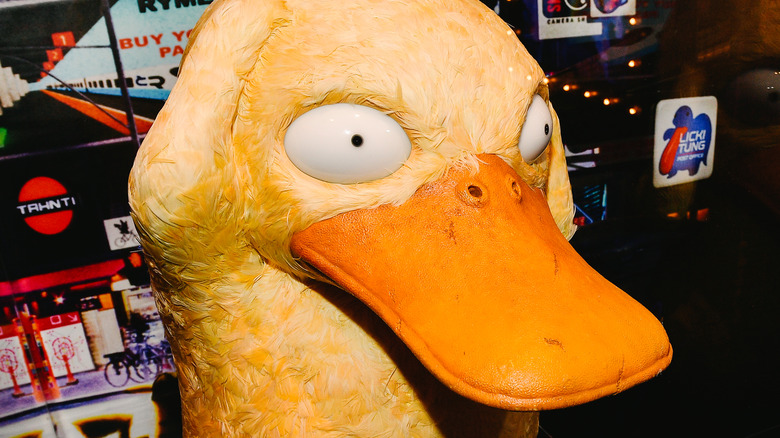 Matt Winkelmeyer/Getty Images
"Pokemon" trading cards have returned to the limelight in a big way. Thanks in part to the series' extensive 25th anniversary celebration, the trading cards — originally launched all the way back in 1996 — are in high demand, with YouTubers like Logan Paul creating content around unboxing them and showing off their best "pulls." And while it might be easy for super rich YouTube icons to get their hands on $1 million first-edition boxes, casual buyers can always head down to their local Target or Walmart to snag a few packs, right? Wrong.
Move over, PS5 and Xbox Series X|S scalpers — there's a new batch of ruthless shoppers out there, and their obsessive penchant for "Pokemon" trading cards makes Team Rocket look like petty thieves.
In a video (WARNING: strong language) originally posted by Instagram user @tcg_grassi and later shared by Pokemon News on Twitter, "Pokemon" trading card scalpers can be seen making a mad dash into a Walmart as soon as the doors open and proceeding to feverishly grab at boxes of "Pokemon" cards. The scalpers' behavior is so chaotic, in fact, that the person filming — presumably tcg_grassi — refuses even "getting in that," referring to the mob of scalpers slamming their carts into the shelves and shoveling "Pokemon" merchandise into their carriages.
While it is quite a disturbing showcase of these vulture-like scalpers, picking the aisle clean in search of every last morsel of "Pokemon" cards, the mobscene documented here is far from the first instance of toxic Poke-mania this year.
"Pokemon" trading card scalpers have been at it all year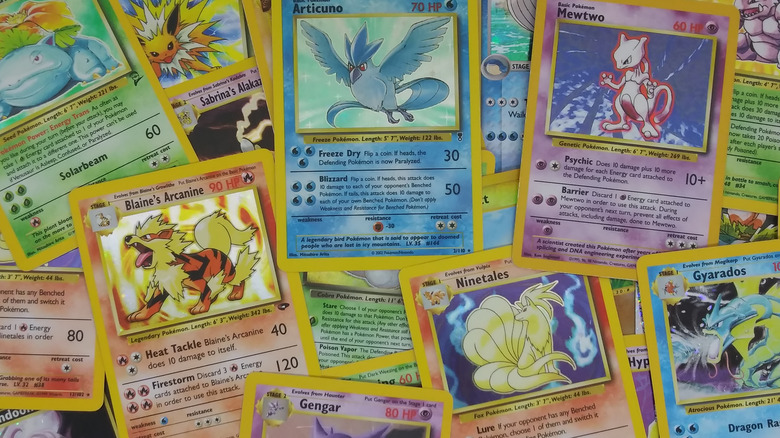 Shutterstock
The behavior exhibited by the scalpers showcased by tcg_grassi might be shocking, but it doesn't hold a candle to some of the crappy actions taken by other "Pokemon" trading card re-sellers. Things got so bad for Target, in fact, that the chain created a new policy to address the Poke-madness.
Shared by Reddit user u/OptimalWeakness, a new policy went into effect at the end of April, prohibiting Target shoppers from buying more than one pack of trading cards per product line per day. Shoppers were also prohibited from camping outside of stores overnight — a rule which, if broken, could result in police intervention. Not long after, Target discontinued the sale of "Pokemon" cards altogether (via The New York Times).
A similar situation occurred in certain branches of McDonald's following the release of the chains' 25th anniversary "Pokemon" trading cards. While customers were initially allowed to purchase the cards on their own, extreme demand caused some branches to force customers seeking to purchase cards to buy a Happy Meal — a course of action that unfortunately backfired. Some customers were reportedly buying a number of Happy Meals only to pocket the Pokemon cards and throw out all the food.
Scalpers never cease to surprise, disgust, and, sometimes even impress with how far they're willing to go to amass the latest and greatest stuff — and how much they're willing to charge for said stuff. With next-gen consoles, and "Pokemon" cards on their radar, only time will tell what the next target will be.