xQc Is Better Off On His New GTA Server
xQc seems to be settling into his new "Grand Theft Auto Online" home quite nicely, considering the chaotic journey he took to get there. He spoke to his fans and his detractors in a recent stream, stating that he was having "a crazy amount of fun" on a new role-playing server with less stringent rules.
The new server, created with the assistance of Koil, founder of the NoPixel server from which xQc was banned, has been live for almost a week. Now that he's feeling more at home, the streamer recently decided to step back and share his thoughts on it with his viewers. He said, "Here's my take, okay? I think the second server is a crazy amount of fun, and I don't really give a f*** what people think."
xQc elaborated on his feelings about those who had negative things to say about his new "Grand Theft Auto Online" playground. Although some people seem believe that role-play servers don't work without a ton of rules, xQc disagrees. He added, "They were being gatekeepers. They're like, 'Oh dude, it's not real RP ... people are going to move on. But, like, I don't want people to care so much about what it's going to be and what's going to happen. Just enjoy it for what it is right now."
All in all, xQc seems to be making a surprisingly balanced assessment of his new server.
xQc thinks that his new GTA server will be a game-changer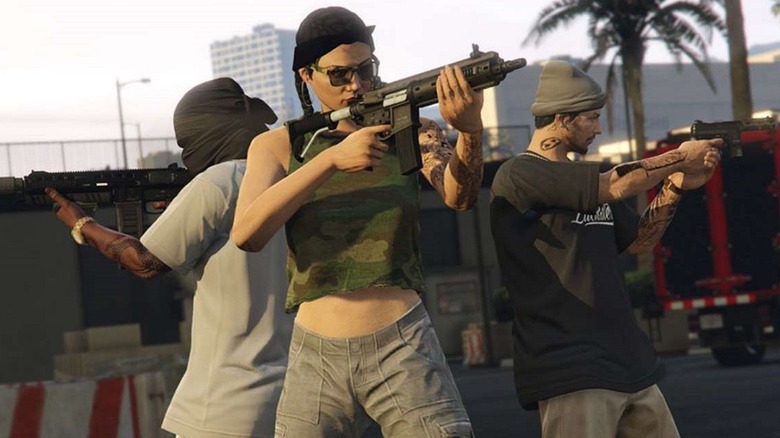 For anyone who hasn't been following how xQc ended up with this new NoPixel server, here's a little recap. xQc's many bans can be a bit hard to keep track of, but he had been on thin ice on the strictly-controlled, invite-only NoPixel "GTA Online" server for months. Finally, his in-game behavior resulted in his fifth and final ban from the server towards the end of May.
However, shortly after he was kicked off for good, he revealed in a stream that a new NoPixel server would be launching with the support of Koil. That server would even reward the types of in-game criminal behavior xQc and his viewers seem to get a kick out of. The server is also open to members of the public, although fans on Reddit have reported that the wait times are long.
Overall, the streamer seemed optimistic that the new server might be a more dynamic environment, stating, "It's going to reshape or be different. If you're having fun with it, that's all I care to talk about." It will be interesting to see if xQc's new roleplaying home evolves to be a competitor to the standard NoPixel server.