The MCU's Biggest Villain Is Returning To Fortnite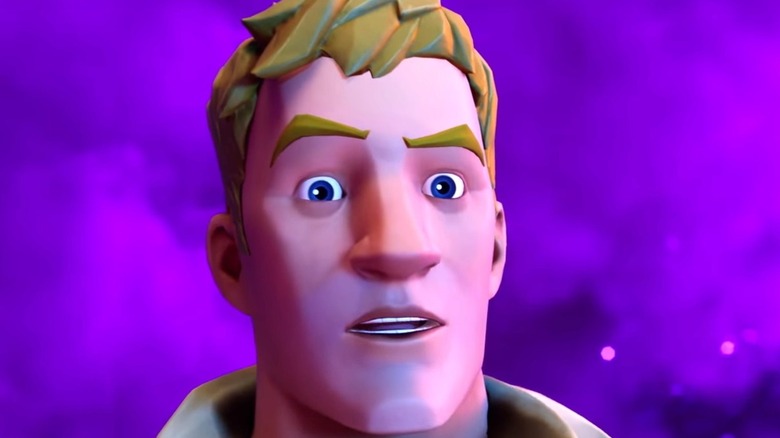 After a few years out of commission, Marvel's infamous Mad Titan is returning to "Fortnite" — and this time, he will be a purchasable skin. Epic Games has announced that none other than Thanos is coming back, and players will be able to buy him in the item shop for the very first time. The character hits the shop on June 26, along with the impressive Infinity Gauntlet back bling. Previously, Thanos was playable as part of a limited-time mode where anyone who acquired the Infinity Gauntlet could become him in the battle royale mode and lay waste to enemies.
Prior to being sold in the shop, Thanos will be obtainable through the Thanos Cup tournament on June 21. The duos tournament will be live for three hours and players will need to earn as many points as possible over 10 matches. The highest ranking teams in each region will be awarded both the Thanos skin and the Infinity Gauntlet back bling. Any player who earns eight points during the Thanos Cup will get the "Thanos Watches" spray, which will allow players to tag the scenery with a particularly intimidating message from the supervillain. Players are required to have a level 30 Epic Account and have two-factor authentication security enabled on their account in order to participate.
The king of crossovers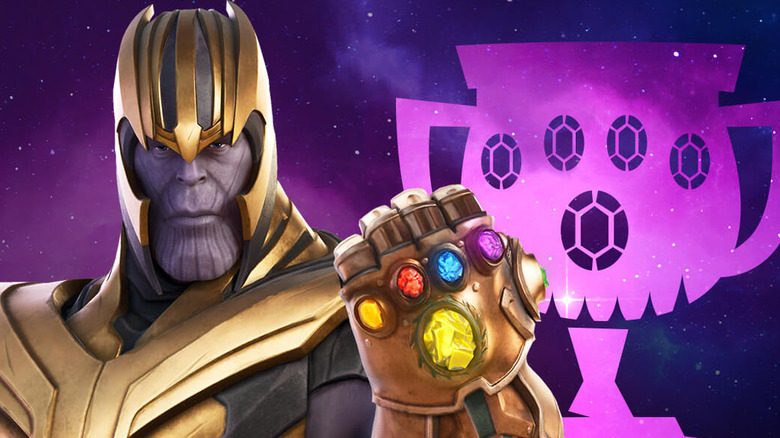 There are many more skins that have been previously available that fans hope make a comeback, but Thanos is an odd case. While the character model was built for the game, it was never actually available for players to use outside of the limited-time mode. 
This may mark the longest time between a character getting added into "Fortnite" and the character being available for people to purchase normally. Most crossovers with limited-time modes, like the recent NBA event, have the skins related to the event available in the shop for purchase almost immediately. Regardless, this most likely will not be the last Marvel character to join "Fortnite."
"Fortnite" has continued to be the most dominant video game when it comes to crossovers with other IP, and it has shown no signs of slowing down. While the Thanos Cup is live, "Fortnite" is in the midst of a comic book crossover with Batman. Rick from "Rick and Morty" is in the current battle pass, and characters like Aloy from "Horizon Zero Dawn" and Master Chief from "Halo" have both been available for purchase in the past. In other words, the third-person shooter has enough different characters to fulfill any fan fiction battle that fans want — and now they must once again contend with Thanos.