New PlayStation Patent Could Change VR Forever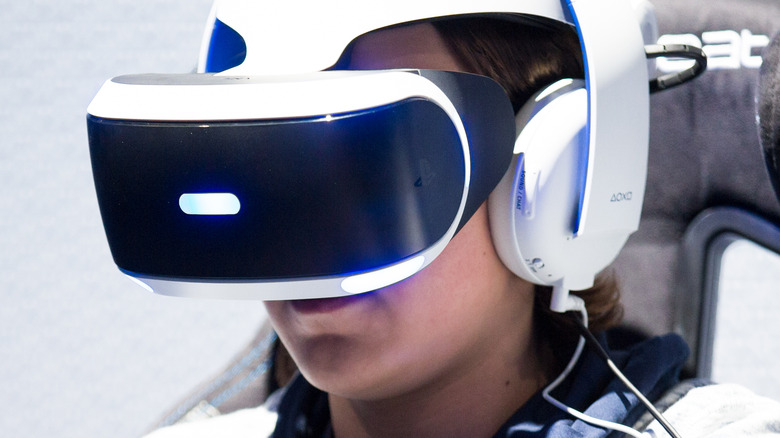 Shutterstock
Virtual reality might bring to mind player-focused experiences first, but audiences are arguably just as important. To that end, a new Sony patent has surfaced that addresses how audiences experience virtual reality through the PlayStation's current broadcasting capabilities. In short, this new technology expands on what PSVR headset owners can experience while watching a VR playthrough.
Advertisement
According to a report from Game Rant, the newest patent allows spectators to switch between first-person and alternate perspectives. Basically, users can see gameplay both from the player's eyes or from different points of view. It's unclear what these other available views are, but they imply could full-on exploration of the games in question, or something more local, like a close third-person perspective nearby the player. Game Rant describes the idea as a separate option to explore the game world in the spectator's own time, apart from the broadcaster. In other words, the patent would possibly allow spectators to scope ahead of the person actually playing the game.
The patent apparently doesn't specify the broadcasting methods used for either the PlayStation 4 or PlayStation 5, so it remains unclear if this new tech would be tied to a single console. Either way, this could mean a new way for VR fans to experience games on PlayStation aside from playing VR games themselves. Experiencing games through PlayStation VR could also give them a sneak peek into a title before committing to purchasing that game.
Advertisement
Just the latest in Sony's VR trail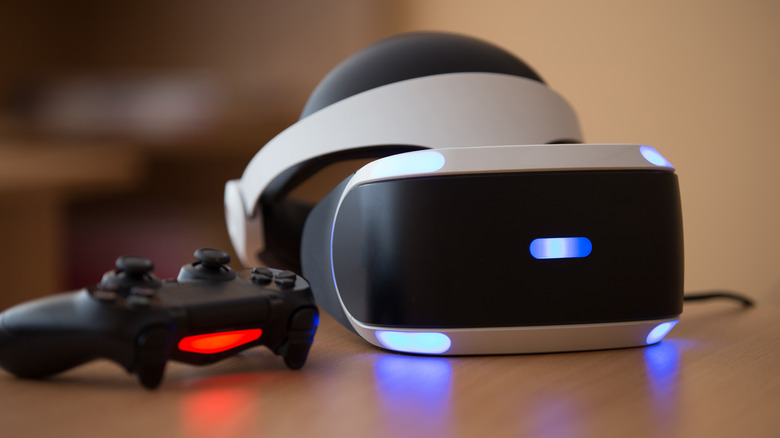 Shutterstock
Many of Sony's latest patents seem to lean toward a future of connecting players through more than just games. As Game Rant points out, this patent might tie in with PlayStation's Share Play feature, which allows players invite friends to spectate or play with them in certain games.
Advertisement
Just earlier this year, Sony applied for a patent that would enable audience participation in VR gaming, which seems to have been the first step towards this latest patent. Some classics like "Resident Evil 4" have already been confirmed as making the jump to VR. Nothing specific has been confirmed about the new version of PlayStation VR coming to the PlayStation 5, but the rumors haven't quite quieted, either.
Sony's commitment to VR might be a big bargaining chip in the future of console wars. When IGN asked Microsoft about Xbox VR rumors back in March 2021, the company clarified that it isn't currently looking into VR as a priority. In any case, VR fans will need to wait to see whether Microsoft eventually joins the trend or Sony takes over completely.
Advertisement