This Ninja Clone Is Pulling It Off Perfectly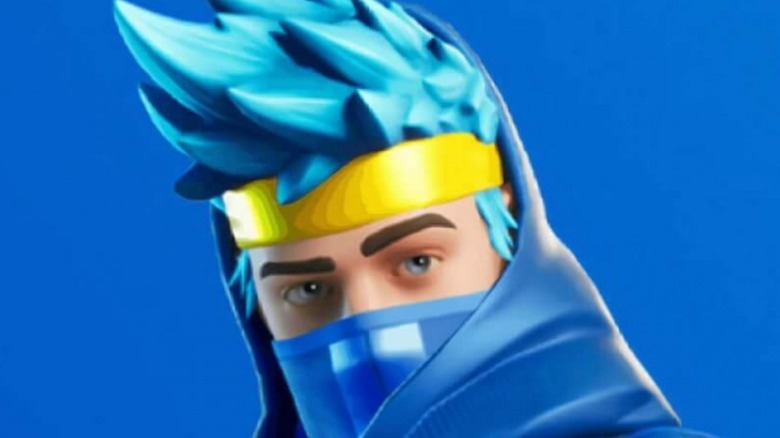 Fake Ninja cons his way into Rolling Loud music festival
Wold shared a video on his TikTok channel chronicling his infiltration of the Rolling Loud festival. Ninja has changed up his look once or twice, but he is widely known for his vibrant blue hair, headbands, and taste in brightly colored clothing. Wold donned a similar outfit (along with a mask for good measure) and made his way to the event.
In the video, Wold stated, "at artist check in, I said that I lost my ID & my wife is inside." He then waited to get a ride inside the festival with Shaggy. He claimed to have simply hopped into the back of the musician's cart and that everyone assumed he was in the right place. He then followed Shaggy into the artist's lounge where he met and took photos with several other celebrities, including Michael B. Jordan and Juicy J. Then all that was left was to kick back and enjoy the free show.
This isn't the first time Wold has used Ninja's likeness for personal gain. He previously posted a video of himself using the same outfit to gain access to a celebrity basketball game. Ninja responded by tweeting, "crazy I don't remember going to this game" with a crying, laughing emoji. Ninja hasn't always enjoyed the limelight, but he doesn't seem to mind other people borrowing it.