The Unexpected Celebrity Who Wants To Stream With Corpse Husband
At this point, it shouldn't come as a surprise when a celebrity wants to work with Corpse Husband. Fans lost their minds over his Twitter exchange with Halsey, and then Corpse teamed up with famous rapper Machine Gun Kelly to record the song "Daywalker." Perhaps the most notable moment in his career was when Corpse Husband joined Jimmy Fallon's stream of "Among Us" before a television audience. Indeed, with a resume like that, it seems possible that the popular streamer could collaborate with anyone. Even so, Howie Mandel may not be the first person who comes to mind when you consider potential co-hosts.
Advertisement
As it turns out, Mandel is quite eager to play some games with Corpse Husband. Tweeting a rather humorous photoshopped graphic of Corpse from his interview with Anthony Padilla (with his luscious locks removed in favor of a smooth cranium to match Mandel's), the comedian tagged the streamer in an attempt to rally support for such a collaboration.
Corpse is on board with the idea. Tweeting "DEAL" (no doubt a reference to Mandel's time hosting "Deal or No Deal"), he invited the comedian to follow him back so they could get the ball rolling. Some may find this exchange a bit random, though there might be a specific reason Mandel reached out.
Hotel, motel, Howie Mandel?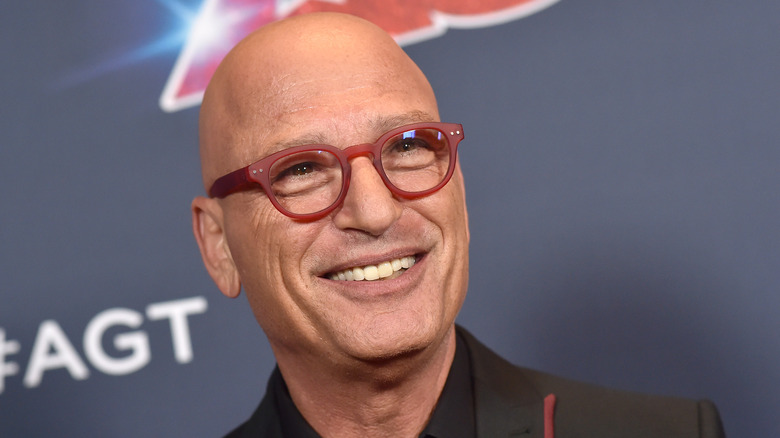 Shutterstock
Recently, Corpse Husband hosted his first Twitch stream. During the broadcast he shared a rather interesting theory with viewers. After discussing the meaning behind the lyrics "hotel, motel, holiday inn" from the Sugar Hill Gang song "Rapper's Delight," Corpse humorously proposed that "Dwayne [Johnson], Pitbull, Howie Mandel, they all just get together at the hotel motel and form some kind of secret society." He then added that Mandel is privy to some things that no one else knows.
Advertisement
As this gag took off, a fan tweeted Mandel about Corpse, later claiming they were responsible for the Twitter exchange. Is the comedian in on the gag? It doesn't appear that way. One user asked Mandel if he knew about this "hotel motel," to which the comedian responded, "I don't think so." This raises even more questions as to the impetus behind Mandel's initial tweet.
Will the two actually schedule a time to stream together? If so, it just might be a dream come true for Corpse and his fans. Whether or not Mandel knows what he's getting himself into remains to be seen.