Kingdom Hearts Is Coming To Switch, But There's A Catch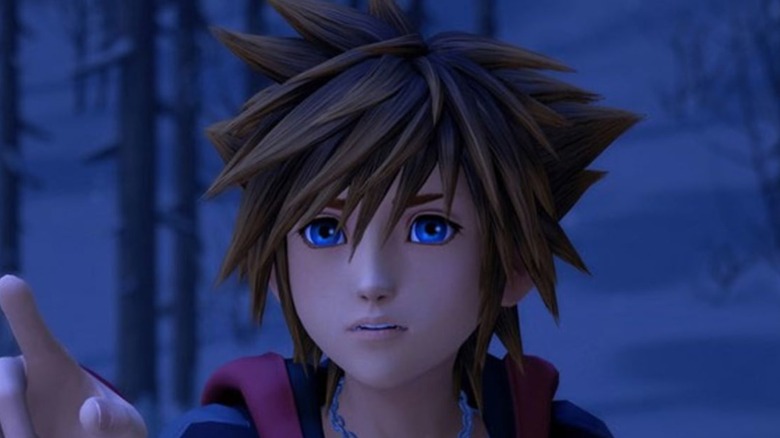 Nintendo made a big announcement that Sora from "Kingdom Hearts" is set to be the final DLC character for "Super Smash Bros. Ultimate." That means players will finally be able to recreate those epic arena battles from the first "Kingdom Hearts" game between Sora and the "Final Fantasy 7" character Cloud, as well as his nemesis Sephiroth. Game director Masahiro Sakurai had another announcement buried within the lengthy "Super Smash" presentation, however.
It turns out Nintendo will also be bringing the entire HD collection of "Kingdom Hearts" games to the Switch. Players will be able to access "Kingdom Hearts HD 1.5 + 2.5 ReMix," which contains the HD remasters of the original "Kingdom Hearts" and "Kingdom Hearts 2" as well the supplementary titles "RE:Chain of Memories," 358/2 Days," Birth by Sleep," and "Re:Coded." They will also be able to play "Kingdom Hearts HD 2.8 Final Chapter Prologue," and "Kingdom Hearts 3 + Re Mind" giving many new players a chance to play the entire series from beginning to end.
There's a catch, however. Players will only be able to access the games via Nintendo cloud streaming, and it turns out they are not happy about it.
Players reaction to Kingdom Hearts cloud streaming announcement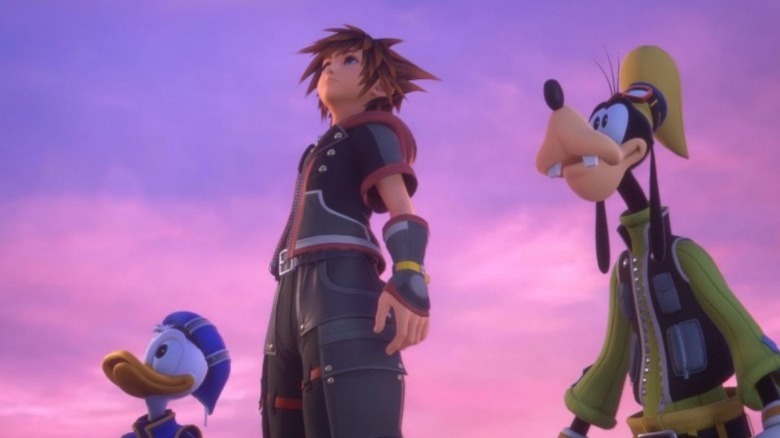 A note was featured at the bottom of the screen during Sakurai's presentation. "These games use cloud streaming technology. Nintendo Account and persistent high-speed internet connection required. Not available in all countries." This part of the announcement didn't have fans thrilled. Nintendo has been slowly shifting towards more cloud-based gaming for a while now, (ever since it announced cloud versions of "Resident Evil 7: Biohazard" and "Assassin's Creed: Odyssey" back in 2018,) and many players aren't fond of the new direction. @NintendoEurope tweeted out that "the #KingdomHearts games are coming to #NintendoSwitch as cloud versions!" and it's clear the reaction isn't what the company was hoping for. @luckysalt replied "No one wants cloud versions of these. So so lazy. I would have bought physical in [an] instant." @ChriGartner offered the critique, "[that's] not what i was expecting and not what I want. Cloud gaming destroys the [purpose] of the switch for playing on the go. In the end the quality is miserable and it takes [up] your internet volume."
It's understandable that people with sub-high speed internet quality would be frustrated, especially since only the new (and more expensive) OLED Switch will offer an ethernet port for a wired connection which is both stronger and more stable than WiFi, making cloud-based gaming a more feasible option. Nintendo has not responded to fan concerns as of yet.