Dr Disrespect And More React To Bombshell Twitch Earnings Leak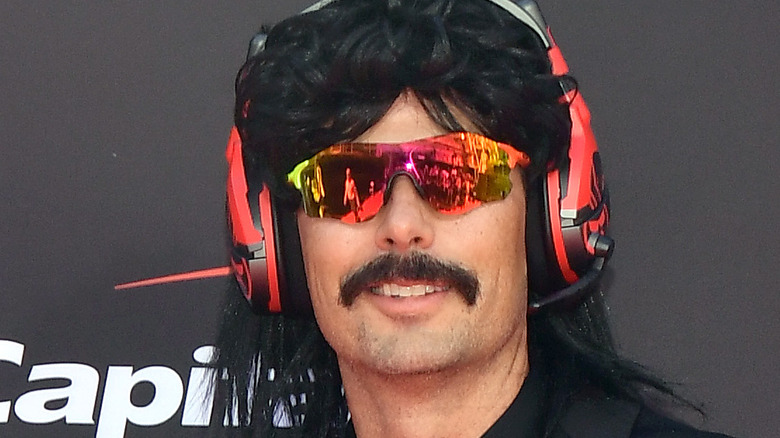 Matt Winkelmeyer/Getty Images
Twitch accounts are in serious danger after a data breach on October 6, and while the event was unfortunate for Twitch as a platform, streamers are even more endangered by having their information revealed. Twitch has largely refused to disclose how much money streamers earn, making it difficult for viewers to determine the lucrative effects of streaming to millions of people. However, part of the information leaked in the breach showed the earnings of Twitch's top streamers, including fan favorites like NickMercs and Asmongold.
Advertisement
Twitch responded to the breach in a blog post early on October 7, sharing that it changed all steam keys as a precaution against future issues. While Twitch wasn't entirely sure what information was compromised, it wanted to act out of "an abundance of caution." The platform also communicated that more sensitive information, like credit card numbers, could not have been exposed, as Twitch does not store full card information. However, Twitch is still investigating to see if login information was accessed.
Amidst all the fuss over the data breach, some fans and streamers began reacting to the leaked information. From both sides of the streaming divide, on Twitch and YouTube, streamers chimed in to discuss the incident and share their thoughts.
Advertisement
Twitch streamers react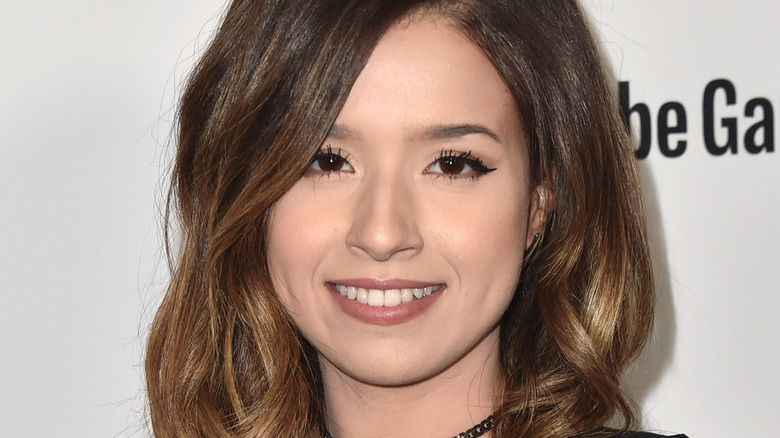 Alberto E. Rodriguez/Getty Images
Twitch streamers whose earnings were made public had varying things to say on the matter. "World of Warcraft" streamer Asmongold doubted the accuracy of the figures, discussing the leak with viewers as he streamed. "How about that Twitch leak?" he asked after a fan brought up the data breach in chat. "I mean, I don't give a f*** about that. It was wrong for my number, though. I'll say that." Then, the streamer moved on with his game, done discussing the breach. Asmongold additionally told Wired that it would be difficult for Twitch to mess up more than it already has, echoing the sentiments of many streamers who have been the victims of hate raids in recent months.
Advertisement
Pokimane, another big earner on Twitch, had a completely different take on the situation, and attempted to put a positive spin on what could be a devastating turn of events. She tweeted "at least people can't over-exaggerate me 'making millions a month off my viewers' anymore." She added an emoji just to let her readers know there were no hard feelings. Pokimane continued to explain that her earnings are exactly why she capped her donation amount. "I capped my donations a year ago since I'm now at a point where sponsors, investments, and exclusive contracts can sustain me," Pokimane explained in a follow-up tweet. "Transparently, subs + stream ads are the lowest part of my income and i want you guys to continue keeping that money in your pocket. TREAT YOURSELVES!" By putting a limit on her donations, Pokimane hopes to help her viewers hold onto their money and spend responsibly, especially considering she doesn't need the income to live comfortably.
Advertisement
YouTube streamers look on
Those that left Twitch for YouTube had a different take on the situation, and several felt they'd made the right choice by jumping ship before the breach took place. Dr Disrespect likely has one of the most contentious relationships with Twitch, frequently calling it "the purple snake" since his ban and subsequent departure in 2020. The Doc recently dropped the bombshell that he could be suing Twitch, letting the world know that he doesn't trust the Amazon-owned streaming platform. In a stream after the Twitch leak, one viewer asked Dr Disrespect to speak on the leak, to which he responded, "I don't f***ing care." He then shrugged dismissively and moved on with the stream, thanking viewers for their donations and support.
Advertisement
Despite making the move to YouTube, Dr Disrespect's name still appeared in the Twitch leak. In a discussion of the leaked numbers, one fan said, "Doc earned $2.8m from August 2019 onwards. Bearing in mind he was banned in June of 2020, that is 10 months earnings. He really was making big bucks over there." 
Valkyrae, who left Twitch for a deal with YouTube, weighed in on the leak, urging others to follow her lead. She discussed a tweet she made after the leak, where she said "YouTube is looking to sign more streamers." She then elaborated, "I mean, they are! ... No shade to Twitch, well, you know..." Okay, so maybe a little bit of shade. Valkyrae mostly expressed her incredulity at the leak, and seemed shocked to see her own name on the list. 
Advertisement
For many streamers, YouTube Gaming is looking better than Twitch right now, partially because of the way Twitch has historically handled its exclusive contracts and partially because of recent events at the company.