Battlefield 2042 Is The Latest Game To Troll TimTheTatman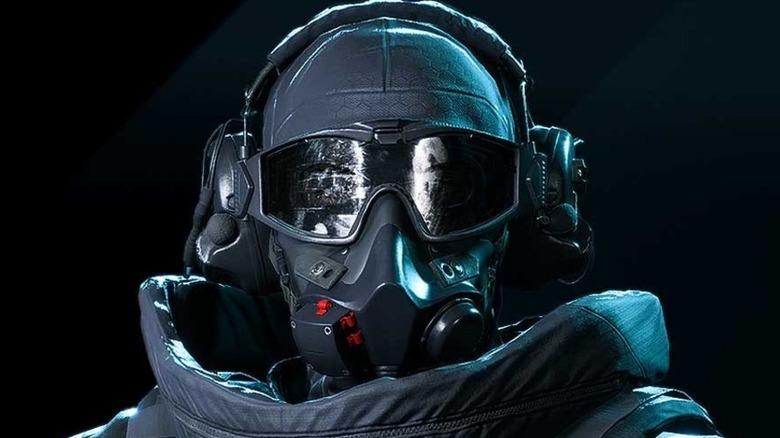 TimTheTatman has made some big moves lately. He signed with YouTube Gaming in September 2021 and finally joined an esports org by becoming the co-owner of Complexity Gaming alongside the owner of the Dallas Cowboys.
Despite his massive success in the world of streaming, TimTheTatman's career has seen a fair share of gaming fails. In fact, his fans have a good time poking fun at him. When TimTheTatman recently took a fall while streaming at the Cowboys' AT&T stadium (via Wicked Good Gaming), it hardly surprised viewers like @Antonio_925_, who called the moment "classic timmy tenders." And it's not just fans who are in on the frivolity. "Fall Guys" took a shot at the star via tweet in August 2020, which led to his friend and fellow streamer FaZe Nickmercs doing the same thing.
"Battlefield 2042" has now taken the bait by becoming the next title to troll TimTheTatman on Twitter. Referencing the October 6, 2021 stream where he got to try the title out for the first time with Nickmercs, the game shared an 18-second video of TimTheTatman's comical face plant into the cement. Along with the video, "Battlefield 2042" tagged the streamer and added the snarky caption: "the games change, but the player remains the same." TimTheTatman playfully fired back, "Who runs this account?" Unsurprisingly, fans had plenty to say about this roast.
TimTheTatman's fans laugh with him
In typical TimTheTatman fandom fashion, there were plenty of jokes made about the streamer's failure. In the words of @vernonlittle241, who shared a GIF of someone laughing in response to the exchange, "My man Tim back at it again!!" @Withers4Real also found the exchange entertaining: "Same s***, different day for Timmy." The sentiment carried through for @Vajed12, who wrote, "Lmao typical Timmy."
Amongst the levity, there were also some actual criticisms of TimTheTatman from users like @UnknownSapo, as well as a plethora of critiques about the "Battlefield 2042" beta. Despite big promises from EA's CEO, the October 6-9 open beta has garnered mixed reviews (per Laptop Mag), with Dexerto and Den of Geek citing bugs as a major issue.
Despite layer upon layer of trolling for both TimTheTatman and "Battlefield 2042," it seems both are still set up for success and getting a ton of positive attention — face-plants, bugs, and all. Since TimTheTatman has a theory that his shaky skills actually bring in more fans thanks to his relatability, it's clear that he's laughing at himself right along with his fans.
If you're interested in playing "Battlefield 2042," the open beta runs through October 9 and the release date has been pushed back to November 19, 2021.