Mortal Kombat Narrowly Missed Adding This Iconic Vampire Slayer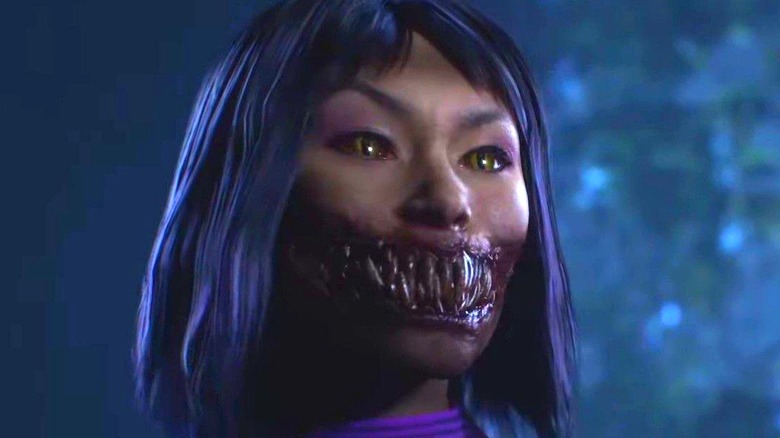 Everyone knows that a fighting game is only as good as its characters. "Mortal Kombat" has a memorable cast of fighters for players to choose from, with a deep metaverse of backstory and unique move sets that compliment the series' brutal gameplay. Even the best lineup can get stale over time, however. That's why it's good for long-running fighting game franchises to mix it up every once in a while with some new faces. Part of the modern "Mortal Kombat" formula involves bringing in guest fighters from other franchises, particularly those adjacent to the action and horror genres. The most recent installments in the series have featured guest appearances from Rambo, Spawn, Leatherface, Jason, the Terminator, Robocop, Predator, Alien, and more.
This has led fans to speculate about which characters will be added next and which were considered, but never made the cut. Series creator Ed Boon has thrown out a few hints over the years, like when he told fans a certain fiery clown from the "Twisted Metal" games didn't make the cut, or when he shared a mockup of Shaggy from "Scooby Doo" kneeing Scorpion in the chin. Now, he's shared a tweet about another character that almost made her way into the series: Buffy the Vampire Slayer.
Buffy's name has come up before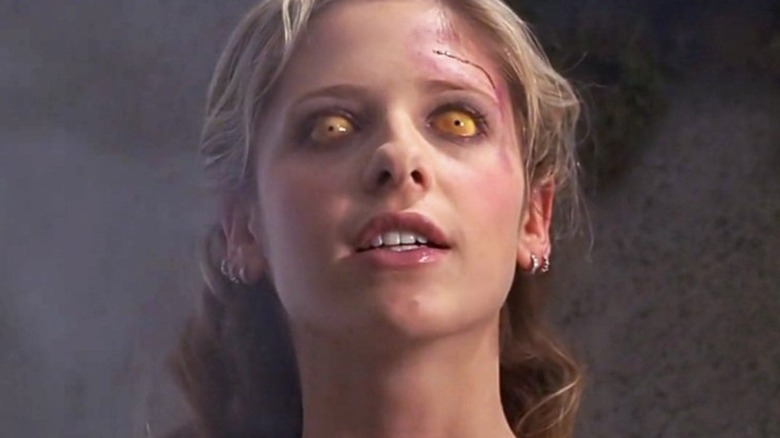 20th Century Studios
The topic came up in a very round-about way. Boon made a completely unrelated joke tweet that, "these days people put lol at the end of their sentences far too often lol." One of his followers commented with a fan-illustrated picture of Sarah Michelle Gellar's infamous cryptid hunting badass, simply captioned "Buffy the Vampire Slayer." The exchange was innocuous enough until Boon quote tweeted his reply. "Trust me," writes Boon, "her name has come up many times (over the years) in our conversations about possible guests in 'Mortal Kombat.'"
This sparked several responses from excited fans. @ibuffys wrote, "I swear to god please give us this one thing. The slayer in this game would make me purchase it and play it forever," while several others pointed out that none of the guests up until now have been women. @whatkindofman15 stated, "we need our first female guest," while @BBBachon wrote "we literally have never had a female guest, [please] do it." Some questioned how fans of the character might react to seeing her killed in the game's vicious fatalities, but the overwhelming majority seemed to be in favor of giving the Slayer a shot. Perhaps the positive reaction from fans will be enough to make the team consider her once again for "Mortal Kombat 12."