The Real Reason Call Of Duty: Vanguard & Warzone Season 2 Was Just Delayed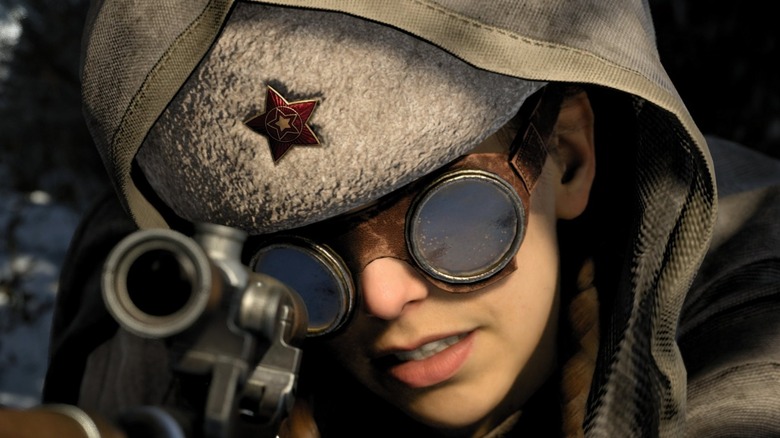 "Call of Duty: Vanguard" has been on a rocky road since the start. The World War 2 action-shooter was critically praised for its multiplayer and zombie modes, but many have found that the solo campaign did not live up to the heights of other titles in the series. It's had plenty of other problems as well. Glitches, weapon bloom, and the lack of ranked play features have also contributed to its lukewarm reception. Still, many have found plenty of fun to be had in "Call of Duty: Vanguard: Season One." The additional maps, weapons, vehicles, and Battle Pass perks added layers to the multiplayer modes which give the game more depth than the base package, but that content was revealed months ago and fans are ready for Season Two.
Advertisement
Unfortunately, it seems they will have to wait a little longer. The official "Call of Duty" Twitter page posted a notice that Season Two would be delayed until February 14 — nearly two weeks after its scheduled release. "Our priority is your gameplay experience," the post explained. "We will use this added time across development to fix game stability as well as bugs, to ensure an overall level of polish for players, and to deliver updates including optimizations to gameplay and balance."
Fan response to Vanguard's Season 2 delay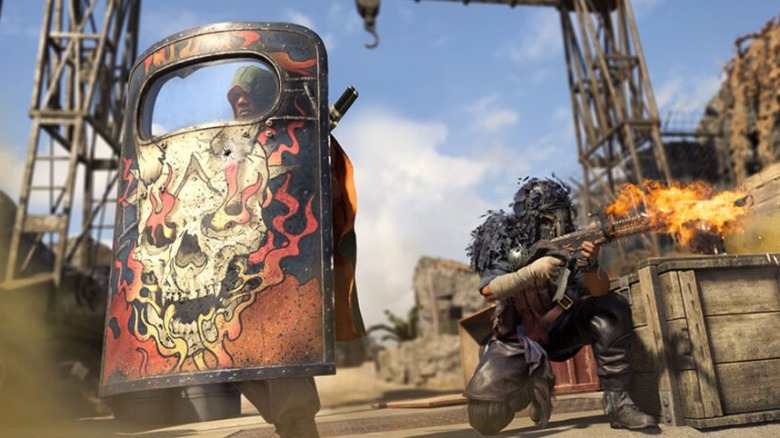 Fans' reaction to the announcement was mixed. Many wondered if Microsoft's recent purchase of Activision Blizzard (and by extension, the developer Raven Software) might have had some influence over the studio's decision to make the delay while others were simply annoyed that they would have to wait longer before they could get their hands on new content. It seems the vast majority of people thought this was the right call, however. Twitter user @ModernWarzone wrote, "please, take ALL the time you need." Others were quick to point out issues that still need to be fixed in the base game and Season 1. User @ericcc21 and several others requested that the studio "[Please] fix the crashing on Xbox/consoles. It happens so much."
Advertisement
While it wasn't explicitly mentioned in the announcement, it seems likely that staffing cutbacks were a contributing factor in the decision to delay the game. Activision Blizzard surprised Raven Software community manager Austin O'Brien and several other employees last month when many QA contractors were let go amid wage negotiations. A shortage of personnel could have affected the developer's timetable. It's unlikely that a simple 12-day delay will be enough to solve the copious amount of bugs, crashing, and cheating issues that the game currently faces, but hopefully it will allow the expansion to come out in better shape than it would have if Activision Blizzard kept to its previous schedule.
Advertisement