Things Are Getting Worse For PlayStation In This Lawsuit
On the surface, one would suspect that things at PlayStation are going swimmingly. In the marketplace, the PlayStation 5 has outsold its closest competitors, the Xbox Series X and S, by at least 5 million units as of the end of 2021. While Xbox has stepped up its consumer friendliness and incentives with the innovation of Xbox GamePass, as well as boasting the extremely powerful Xbox Series X, the PlayStation 5 remains the home of many highly touted console exclusives, be it "Spider-Man: Miles Morales" or the newly released "Gran Turismo 7." However, underneath that shiny PlayStation exterior, the company is currently facing a rather serious lawsuit.
Late in 2021, in the midst of the Activision Blizzard fiasco, PlayStation and its parent company Sony were embroiled in a lawsuit in which former Sony IT tech Emma Majo accused the companies of "[discriminating] against female employees, including those who are female and those who identify as female, in compensation and promotion and subjects them to a work culture predominated by men." Since the suit's emergence, the situation has remained mostly out of the public eye, but a recent development suggests that things are about to get even worse for PlayStation and Sony as it pertains to the ongoing legal battle.
8 more women have joined the suit against PlayStation and Sony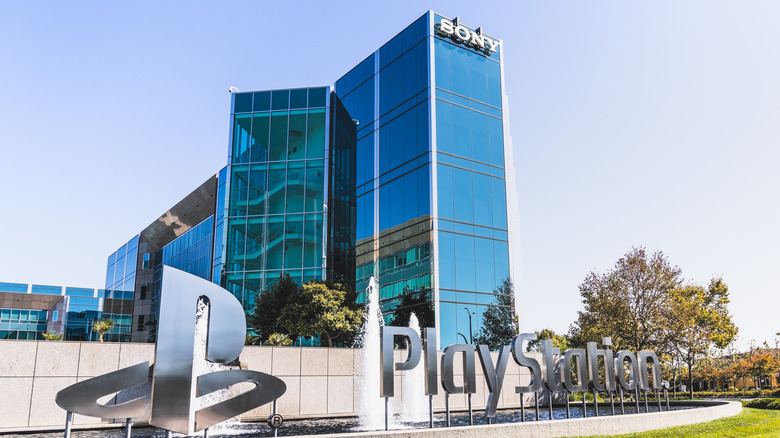 Sundry Photography/Shutterstock
As reported by Stephen Totilo of Axios, eight additional women seem to have joined in pursuing a class-action lawsuit against Sony Interactive Entertainment for alleged sexism. According to Totilo's report, each woman has shared similar experiences to that of Majo's, claiming that they were subject to several discriminatory practices while employed with the company. Such grievances are said to include "demeaning comments, unwelcome advances, a lack of attention paid to [women's] work or ideas and, most frequently, a sense that it was harder for women to be promoted in the company." Sony did not respond to Axios' request for comment.
Should this case continue to gain steam and co-signers, it could very well shape up to be gaming's next big scandal next to Activision's aforementioned transgressions, as well as its CEO Bobby Kotick still remaining employed, despite alleged knowledge of the harassment that occurred and a lack of responding action. Sony Playstation has been a staple of the gaming community since the rise of console gaming, but such a case could damage the company's reputation in the future, just as it has Activision Blizzard's.