What's The Difference Between Dying Light 2 Stay Human Cloud Version And Standard Version?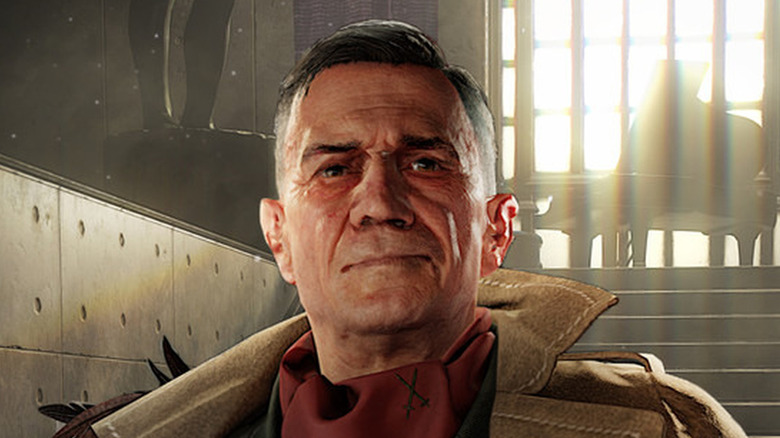 Years after its initial announcement at E3 2018, Techland's newest title, "Dying Light 2 Stay Human," has finally arrived. This first-person RPG battled through a troubled development but has made it out alive. The game combines survival-horror and action-RPG elements in a zombie-filled open-world that, if completed 100%, could last gamers a whopping 500 hours.
Advertisement
"Dying Light 2 Stay Human" is currently available for both generations of PlayStation and Xbox consoles, as well as PC. A Nintendo Switch version was announced during the September 2021 Nintendo Direct and was said to be launching alongside its console counterparts. However, this release was delayed and will now release within six months of the other versions.
Uniquely, "Dying Light 2 Stay Human" on the Nintendo Switch will be released as a Cloud-based version. While it will functionally be the same as its current and last-gen console counterparts, the Nintendo Switch offering will be a completely different experience for gamers. That different experience could make or break this new version for first-time players, and gamers who may be enticed to purchase the game a second time.
Advertisement
Offline vs. Online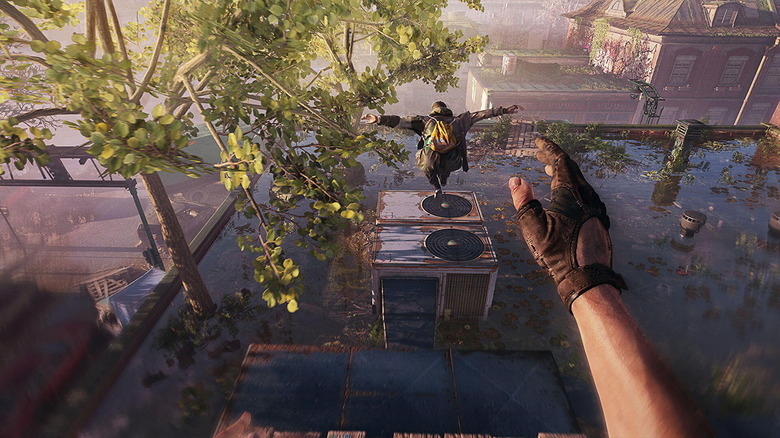 The biggest differences between the standard and Cloud editions of the game lie in its networking abilities. On its current consoles, "Dying Light 2" can be played with or without being connected to the internet. Even with the game's lack of cross-platform play, gamers will be able to enjoy the game in single-player and multiplayer, and the former will not require players to be connected to the internet.
Advertisement
With the Cloud version of "Dying Light 2," however, players will be required to have a constant internet connection regardless of whether they play in single-player or multiplayer. Cloud gaming relies on remote servers that allow players to stream games directly onto their platform without directly installing them to the system itself. Sony's PlayStation Now, Microsoft's xCloud, and Google's Stadia all offer cloud-based gaming across other platforms.
The caveat to Cloud gaming, however, is that it relies on having a strong, stable internet connection to provide a smooth experience. Because they utilize online servers that don't natively take advantage of a system's hardware, they are also guaranteed to run at lower resolutions and framerates than a native version would. Compound this with the Nintendo Switch's weaker hardware compared to the PlayStation 5 and Xbox Series X|S, and the Cloud version of "Dying Light 2" is nearly guaranteed to be weaker than its console brethren.
Advertisement
Which version of Dying Light 2 should you purchase?
The Cloud version of "Dying Light 2" is best saved for Switch-only players who desperately want to play the game. Between the better visuals and performance of the native console versions, as well as the ability to play without an internet connection, the Switch version offers little incentive other than the ability to play portably. Furthermore, Switch players may not be able to take advantage of the portability factor if they don't have access to a stable internet connection.
Advertisement
It's also worth pointing out that Switch gamers who purchase the Cloud version of the game will not necessarily be purchasing the game itself. Rather, they will be purchasing an access pass to play it, meaning they are essentially renting a digital license that can be revoked at any time. Unlike the safer option of purchasing the standard version, the worry of having Techland revoke your access to the game is much greater on the Switch's Cloud version.
Ultimately, as one of the biggest games of 2022, "Dying Light 2" has received positive early reviews that are sure to entice players. With that said, proceed with caution when choosing which version of the game to buy. Unless you only own a Nintendo Switch and have no plans to purchase another console, perhaps it would be best to skip out on the cautionary Cloud version and seek out the standard release instead.
Advertisement