Will There Be A Ghost Of Tsushima 2?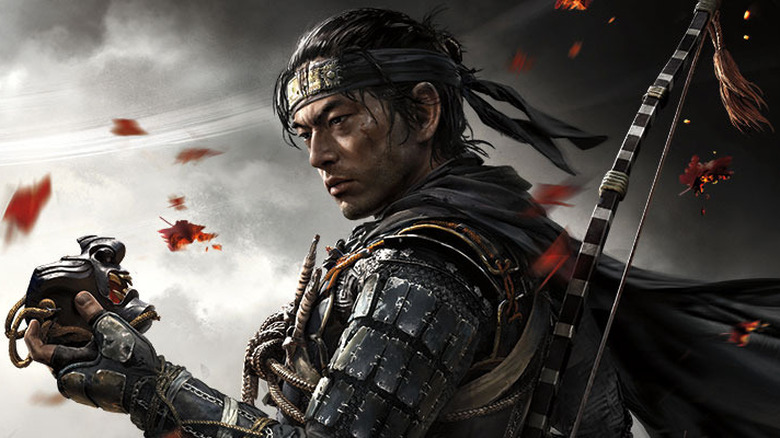 Sony Interactive Entertainment
"Ghost of Tsushima," Sony's samurai open-world game for the PlayStation 4, has been a massive success since its release in 2020. Earning the fan-voted Player's Voice award at The Game Awards 2020, Sucker Punch's latest has sold 8 million copies and turned into a major success for Sony. The game continued to receive new support in 2021 with the release of a "Director's Cut" on the PlayStation 5, now featuring a brand-new story expansion taking place in a new location known as the Iki Island.
With the game's massive success, many questions have been raised about a potential sequel. Given its high sales and positive reception from fans and critics alike, Sony's desire to turn "Ghost of Tsushima" into an overarching franchise would not be a surprise. While the first game is still relatively fresh in gamers' minds, perhaps it may be time to travel back to Japan for another adventure with Jin Sakai.
Everything We Know So Far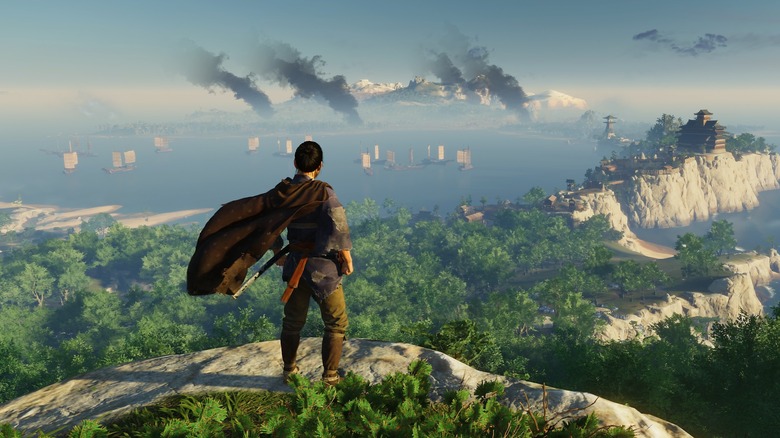 Sony Interactive Entertainment
Currently, Sony has not provided an official announcement about "Ghost of Tsushima 2." Much of the current attention has gone to "Ghost of Tsushima: Legends," the co-op multiplayer gameplay mode that was recently released as a standalone title. This mode takes the focus away from protagonist Jin Sakai, and thus, is not a proper sequel to the original game. Outside of "Legends," developer Sucker Punch has also been largely mum on all future projects past "Ghost of Tsushima."
Recent news, however, seems to suggest that the sequel may be closer than we think. Sucker Punch recently posted job listings on its website, as the developer is hiring for a Senior Combat Designer and Technical Combat Designer. According to PlayStation Lifestyle, this job listing initially required that applicants "must have played Ghost of Tsushima and understand its core gameplay systems," though it was later changed to say "previous Sucker Punch titles," perhaps to avoid fueling speculation about the game's impending development and release.
Still, this seems like the clearest evidence yet that "Ghost of Tsushima 2" is in the works. Even so, it's not confirmed when the game will be available. With Sony publishing several major titles such as "Spider-Man 2" in 2023, it may be a couple of years until Sucker Punch is ready with its new game. Still, this sequel should be an exciting release when it is ready, and with Sony's plans to turn "Ghost of Tsushima" into a film, there's plenty to look forward to for fans of Sucker Punch's samurai adventure.