Twisted Metal TV Series Nabs Its Second MCU Actor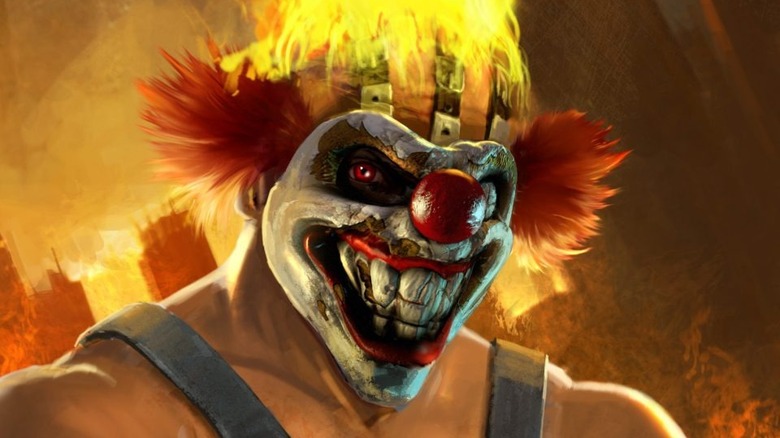 Sony Interactive Entertainment
Are you tired of movie and TV adaptations of video games? Sony sure hopes you aren't! The "Halo" series just finished its first season, "Alan Wake" fans just got great TV news, and now it's time to resurrect the high-speed, nightmare fuel-injected action of "Twisted Metal." Fans have known for a little over a year that the "Deadpool" writers are adapting this M-rated PlayStation classic for television, but additional details continue to surface all the time. 
Advertisement
Last year, news broke that none other than MCU star Anthony Mackie would headline the TV series as a character from the earlier games named John Doe. Thanks to a report published by Deadline, prospective viewers also know a bit of what the show will focus on. Mackie's Doe sounds like he'll have his work cut out for him as he goes up against "marauders driving vehicles of destruction" and the "Twisted Metal" poster boy himself: the demented clown-faced Sweet Tooth.
Twisted Metal's Marvel-ous cast grows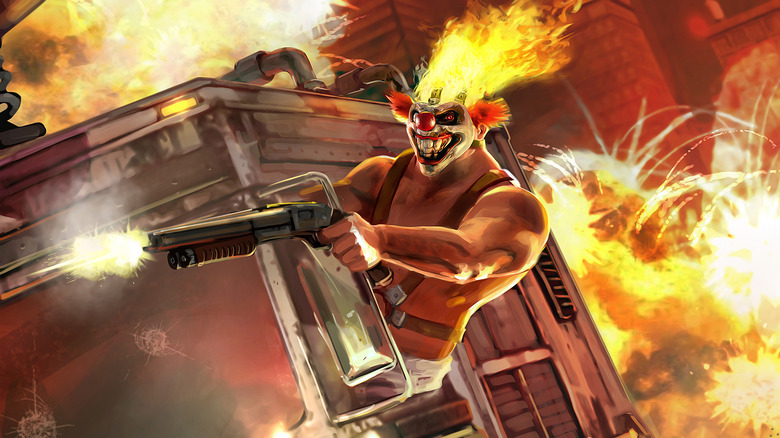 Sony Interactive Entertainment
Anthony Mackie won't be the sole MCU veteran to feature in "Twisted Metal." Thomas Haden Church, who many will recognize from his role as Sandman in both 2007's "Spider-Man 3" and last year's "Spider-Man: No Way Home," will assume the role of Agent Stone, "a cold and unyielding post-apocalyptic highway patrolman who rules the roads with a silver tongue and a twisted iron fist, prosecuting even the smallest crimes with the harshest of judgements."
Advertisement
It seems that the part of Sweet Tooth, a.k.a Needles Kane, won't be filled by Church. Does this mean that Stone will be an ally to Mackie's John Doe? Stone's description states that in his pursuit to return the "Divided States of America" to order, he will "kill anyone in his path who defies his power." Not the friendliest sounding fellow, actually. 
It's unclear how closely the series will follow the games, but there is a lot of room for creative freedom. Both the characters John Doe and Agent Stone are from the much earlier entries where story was limited. With the TV show on its way, perhaps there will be a new game soon to further flesh out the universe of "Twisted Metal." The series creator has responded to recent reboot rumors, but, at the moment, there isn't any concrete evidence that players will be able to enjoy a fresh, frenetic, "Twisted Metal" demolition derby anytime soon. 
Advertisement