An Unexpected Batman Actor Has Joined TV's Twisted Metal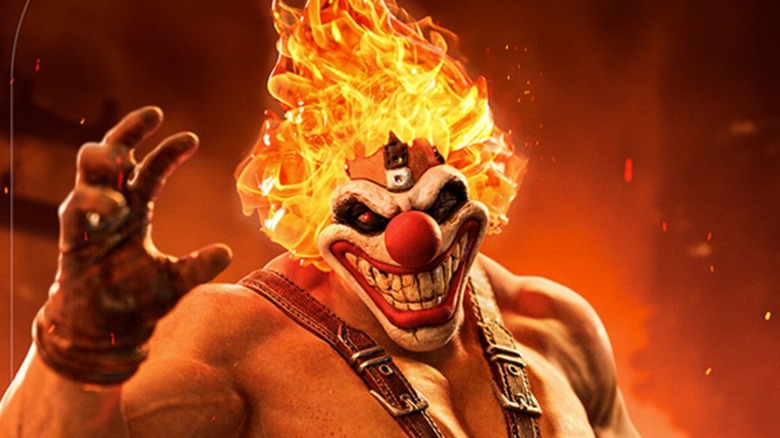 Sony Computer Entertainment
It's been a while since "Twisted Metal" fans had something tangible to look forward to. With the last video game entry in the vehicular destruction franchise releasing on PlayStation 3 back in 2012, and without any successors, fans have had to find their fix of high-octane action and over-the-top characters elsewhere. That said, news first broke in 2019 that Sony was considering a TV series adaptation of the once-popular destruction derby franchise, and last year, onlookers learned that the series got the greenlight for production and that it would star MCU alum Anthony Mackie ("The Falcon and the Winter Soldier"). More recently, it was also confirmed that a second Marvel-adjacent actor would be attached to the project, Thomas Haden Church ("Spider-Man 3" "Spider-Man: No Way Home"). 
Advertisement
Now, fans are learning that someone else with ties to the comic-turned-film industry will also be heavily involved in the project — voicing players' favorite killer clown. That said, it's not another star from Marvel's widely successful forays into the film industry, it's a funny guy who's also been the voice of Batman in what may have been one of his wackiest starring roles. The "Twisted Metal" TV series will see Will Arnett ("The LEGO Batman Movie") voice the demented, murderous clown Sweet Tooth and add his own spin on the iconic flame-headed character.
Will Arnett: Sweet Tooth and executive producer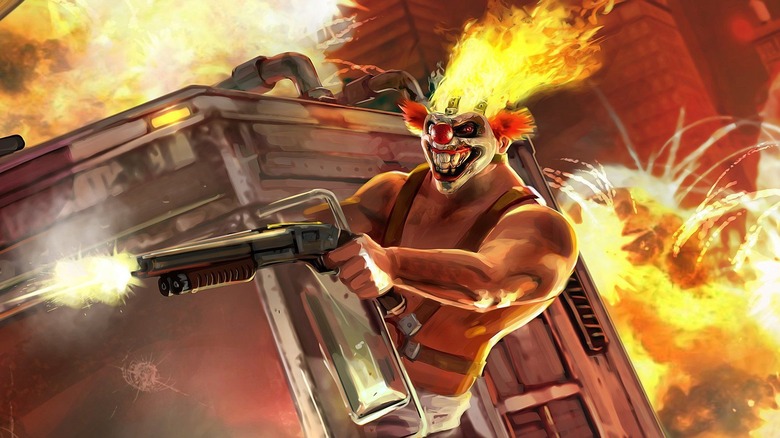 Sony Computer Entertainment
According to Variety, Will Arnett will be working double duty for the Peacock "Twisted Metal" series, acting as both an executive producer and providing the voice work for one of the franchise's most iconic characters. Fans familiar with "Twisted Metal" were initially confused and caught off guard when the news broke, as Arnett's goofy demeanor doesn't exactly align with the video game's depictions of a murderous, carnage-loving clown, but it seems that the character will likely undergo some changes to make him more palatable for a wider audience. 
Advertisement
Per Variety's coverage, Sweet Tooth in the "Twisted Metal" TV series is described as "a hilarious and terrifying hulk of a man, who is as emotional as he is cunning. A lover of chaos, this majestic rage-filled killer dons an ever-smiling clown mask and uses 'Lost Vegas' as his own personal kill-ground, all while he drives his infamous doomsday ice cream truck." As far as 'hilarious' and 'emotional' goes, it's a bit of a change from the single-minded terror the character wrought in the games. 
Time will tell how Arnett's performance translates to a version of Sweet Tooth made for TV, but it'll have to do for the foreseeable future as rumors of video game reboots have been shot down by the game's creators.
Advertisement