One Of GTA 6's Biggest Rumors Just Got Thrown Out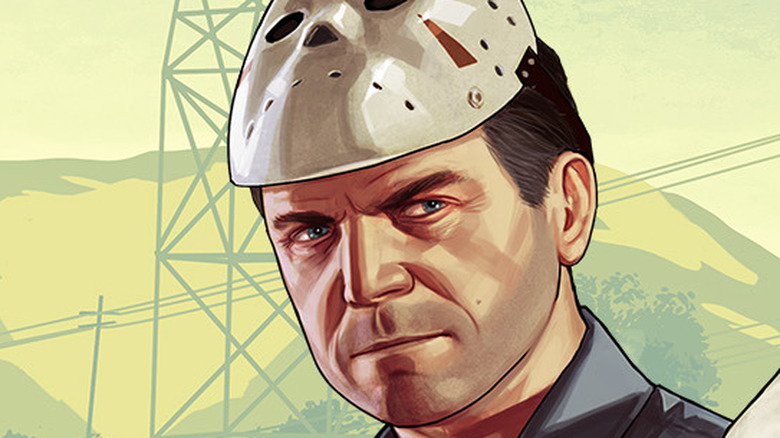 Rockstar Games
Although it's been nearly a decade since the last entry in the "Grand Theft Auto" series, Rockstar has confirmed it is working on a "GTA 6," And production seems to be ramping up after Rockstar abandoned "Red Dead Online" in favor of moving resources over to "GTA 6," to the dismay of the "Red Dead" community.
Advertisement
Throughout the development of "GTA 6," gamers have speculated on what the game will look like, with many eager to take a shot at where it will take place. However, there have also been some alleged leaks from inside Rockstar that could provide details on its development. For example, recently a leak claimed that the "GTA Trilogy" had terrible consequences for Rockstar, leading to the company rethinking the development of a "GTA 4" remaster.
In July, a massive alleged leak hit Reddit that was a treasure trove of information. The leak in question was a Google Doc compiled by GTA_VI_Leaker, which was the culmination of information gathered over the course of two years. The leak listed a three-character story cast similar to "GTA 5," a return of Niko Bellic, and a few notable locations returning, among other leaked information. According to recent reports, it looks like the leaks were fabricated, and the next "GTA" may not feature a three-character playable cast after all.
Advertisement
GTA 6 might not have three protagonists
On a Reddit thread discussing the supposed leaks, journalist and video game insider Jason Schreier wrote, "That [Google] doc is fanfiction." When asked why he thought the leaks were fake, Schreier wrote, "Nobody has access to as much detailed information." He also noted, "the game is in development and many details are still in flux or not decided yet."
Advertisement
Interestingly, when asked about the rumors that the game will have three protagonists like "GTA 5," Schreier said that these rumors are false but refused to divulge any more details apart from that. This is big news if true, as gamers may see a return to the one protagonist formula of the earlier "GTA" entries. Or maybe "GTA 6" could feature more than three playable characters.
Many were careful to trust the leaks in the first place, so it doesn't come as a surprise that many quickly agreed with Schreier's claims that it was fake. Of course, only time will tell what "GTA 6" will really look like, but it's safe to say gamers won't get their hands on the open-world crime drama for a long while, even if it does end up having only one protagonist.
Advertisement