Fans Will Finally Get The PS5 Support They've Always Wanted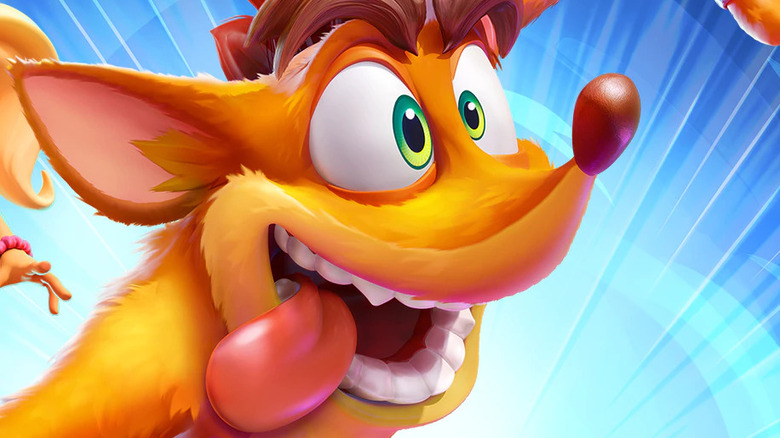 Activision
The PlayStation 5 is widely considered to be an impressive feat of video game console engineering and design. While it may not boast the raw power of the Xbox Series X, Sony's latest console still impresses audiences with some of its own advantages, including the revolutionary DualSense controller and a super-fast SSD. Of course, even with those bonus points in its favor, there are still ways in which Sony thinks it can improve the crown jewel of its console line. 
And with that in mind, Sony has just announced a beta to test some new features for the PS5. These include the ability to make curated gamelists and compare audio between 3D and stereo options, as well as a whole host of new social options. But the most exciting of the features being touted in this new beta is an update that fans have been clamoring for.
Starting with this closed beta, Sony will begin rolling out 1440p support for PS5 users with compatible TVs and monitors. This resolution, which falls between traditional HD resolutions (760p and 1080p) and 4K, is known for being a good option for gaming. 1440p strikes a balance between graphics and performance and has long been requested by gamers with the equipment to support it.
With the new mode, players will be able to select the resolution as a video output option and get to experience games in glorious 1440p as long as the game itself supports it as an option. Even if the game you're playing only supports 4K resolution, Sony explains, this could still improve your experience. If you're playing a game in 4K, the 1440p support could help with anti-aliasing by supersampling down to the lower resolution.
Celebration for 1440p support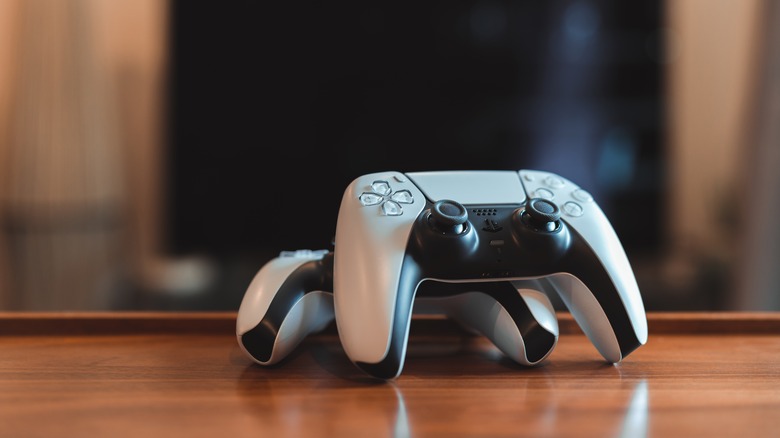 Alena Veasey/Shutterstock
The new 1440p support announcement received an overwhelmingly positive reaction from gamers as soon as it came out. Excitement is high and fans have been expressing their gratitude that Sony has listened to them and finally introduced the feature.
Plenty of people can't wait to get access to all the awesomeness and are asking how they can get in on the beta. Sadly, this beta is only available to select participants at this time and there's no word on when these features may make their way to open beta or be rolled out to the public. If you can't wait, you can take a shot at signing up to be a beta tester, but most of us will likely have to wait a while to finally get the 1440p support they've been waiting for.
Sony has been committed to improving graphics and performance on the PS5 lately. Back in March, it announced it was bringing variable refresh rate (VRR) to the console which would make games look even better. The rumor mill has also been turning about the possibilities for the upcoming PS5 Pro. It's certainly a good time to be a Sony fan. And the best part is, there are even more new features on the way to be excited about.
Gamelists and social features coming to PS5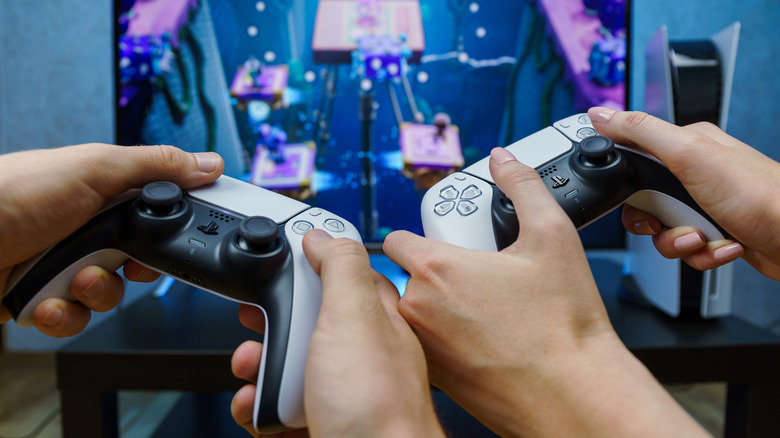 Rokas Tenys/Shutterstock
Of course, the addition of 1440p support isn't the only thing fans can expect during the beta test. Players will also be able to make gamelists for better organizing their library. In the example shown via the PlayStation blog, a player has created a gamelist of all of their favorite action titles, grouping beloved PlayStation exclusives (of course) such as "Astro's Playroom" and "Ratchet & Clank: Rift Apart" in one handy spot. As long as it's in your collection, you can add it to a list, but there are some limitations. As noted by PlayStation.Blog, "You can have up to 15 gamelists and 100 games per gamelist."
The new PS5 features don't just benefit single players, either, as group gaming sessions are going to see quite a few improvements. Beginning with this beta, players can also turn on notifications for active games they can join, as well as send requests to party members and have them share their screen. That's right; with everything coming to this beta test all at once, now you'll be able to easily watch your friends' gameplay in crisp 1440p resolution.
There's a lot to be excited about with this PlayStation 5 beta, as it seems Sony is dedicated to implementing player feedback throughout the process. And if players are finally getting 1440p support, then there's no telling what other surprises PlayStation might have around the corner. If you're one of the lucky ones to have overcome supply issues and gotten ahold of a PS5 despite their rarity at the moment, keep an eye out for updates on this new beta.