Sony Accused Of Blocking Another Hit On Xbox Game Pass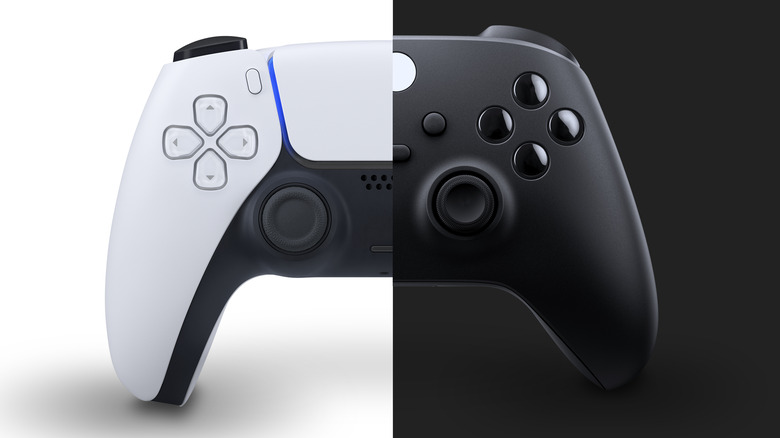 Miguel Lagoa/Shutterstock
Millions of gamers subscribe to Xbox Game Pass, with some even relying on it as their primary place to play new releases (per Xbox Wire). The subscription service's library is constantly changing, with new titles being added monthly. However, not every game makes it onto the Xbox Game Pass. For one, although more and more previously console-exclusive titles have made their way onto PC in recent years, PlayStation games end up on Steam, Epic Games launcher, or Sony's competing subscription service, PlayStation Plus. So what about indie titles that belong to neither Sony nor Microsoft?
Advertisement
Well, according to Microsoft, Sony has been indulging in some anti-Game Pass tactics over the years. The company has recently alleged that Sony has paid indie developers to keep their games off of Game Pass, thus keeping Sony at the top of the market. And according to a recent reveal, Sony has continued this practice by blocking a newer indie hit from being included in Xbox's service.
For those who haven't succumbed to its charms just yet, "Cult of the Lamb" is a brand new release from publisher Devolver Digital and developer Massive Monster which combines elements of many indie faves into one bizarre package. The roguelike action game also incorporates management sim mechanics to bring players an adorably dark game in which they must gather and run their own cult. Despite a relatively short runtime for a game of this type, the title has received spectacular reviews from critics and players alike. Unfortunately, according to a new report, it seems like Sony may be directly involved in many players missing out on "Cult of the Lamb" on Xbox Game Pass, despite the fact that the game has been released on Xbox Series X|S.
Advertisement
Cult of the Lamb developers allegedly paid off by Sony