Will MultiVersus Ever Add Any Anime Characters?
Anime on the way?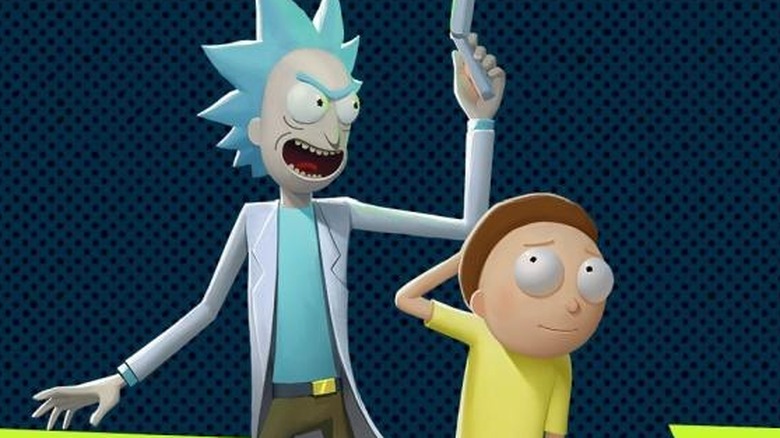 Warner Bros. Interactive Entertainment
Naturally, developers keep character reveals for a fighting game like "MultiVersus" as secret as possible. While Huynh didn't announce any specific characters, his excitement for the possibility of an anime inclusion to the "MultiVersus" roster is plain to see. "There are no promises or anything, but we're going to work hard to make it happen. I think the big things are a lot has to go right. The IP people have to trust you and make sure that you're going to be able to do a good job. The other part of it is proving that it's a fruitful relationship, when they lend you your characters, that they're getting something in return." 
Creating a brand new character with the attention to detail that "MultiVersus" has shown its existing cast is likely a daunting task. It likely gets even more stressful when different companies that want their character to be represented in a specific way come into the mix as well. In spite of all that, Huynh and his team seem determined to make it happen. 
While there isn't any confirmation that an anime protagonist like Goku or Naruto will be appearing anytime soon, Huynh's enthusiasm for the game's growth is a good sign. Coupled with the fact that "MultiVersus" has now hit more than 20 million players, it could only be a matter of time before other IP holders see the appeal of throwing their characters into the "MultiVersus" mayhem.