We Finally Have A New Release Date For Marvel's Midnight Suns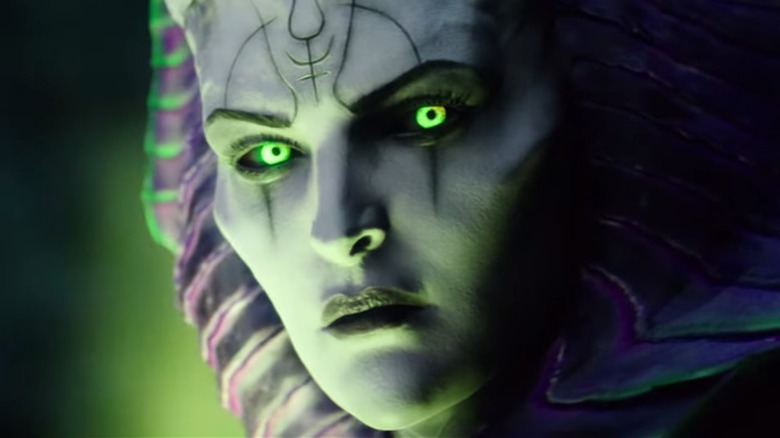 2K Games
Although it was already delayed shortly after its initial announcement, fans looking forward to "Marvel's Midnight Suns" got more bad news when it was delayed a second time, this time without a concrete idea of when to expect the game. Now, thanks to the Disney & Marvel Games Showcase at this year's D23, we know that the game has been rescheduled to launch on Dec. 2, 2022. Xbox Series X|S, PlayStation 5, and PC players will be able to get their hands on the game in time for Christmas, while Nintendo Switch, Xbox One, and PlayStation 4 fans will have to wait just a little bit longer.
The announcement was accompanied by a new look at gameplay and the various heroes in action, including Spider-Man, Blade, Nico Minoru, and the exclusive character known as the Hunter. However, the release date announcement wasn't the only exciting thing mentioned during the D23 presentation.
Marvel for Christmas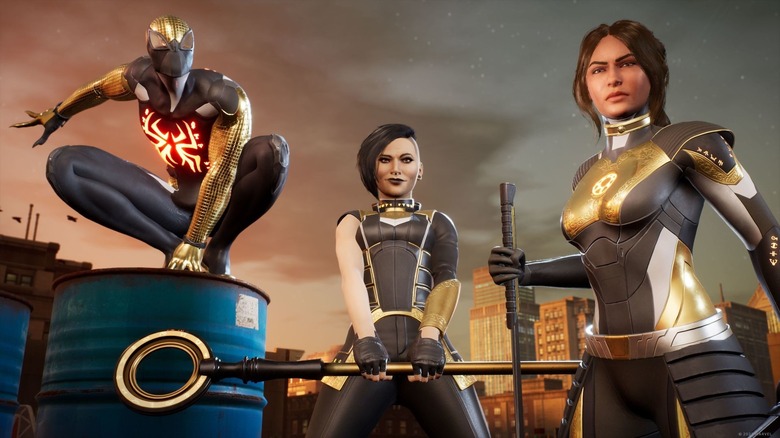 2K Games
The game is available to preorder now, and doing so will net you the Doctor Strange Defenders skin. Additional details regarding preorders can be found on the "Marvel's Midnight Suns" website, where you can also take a look at the game's trailers, list of heroes, and gameplay videos to get even more hyped for the game's release. In addition, a series of animated shorts will be debuting in the weeks leading up to the game's release, which will fill in some of the game's backstory and enhance the experience for players. The D23 presentation gave viewers a taste of the animation style, showing many of the heroes gearing up and heading right into battle against Lilith's forces.
Some fans have been a bit worried about "Marvel's Midnight Suns" due to not only its multiple delays, but also its divisive card-based battle system. However, the studio behind the game, Firaxis Games, has created some widely-beloved games in the past including the "Xcom" series and multiple games and expansions within the "Civilization" franchise. With multiple iconic Marvel superheroes in their hands, plenty of fans are already looking forward to seeing what Firaxis has in store.