Kojima Shoots Down Death Stranding Stadia Sequel Rumors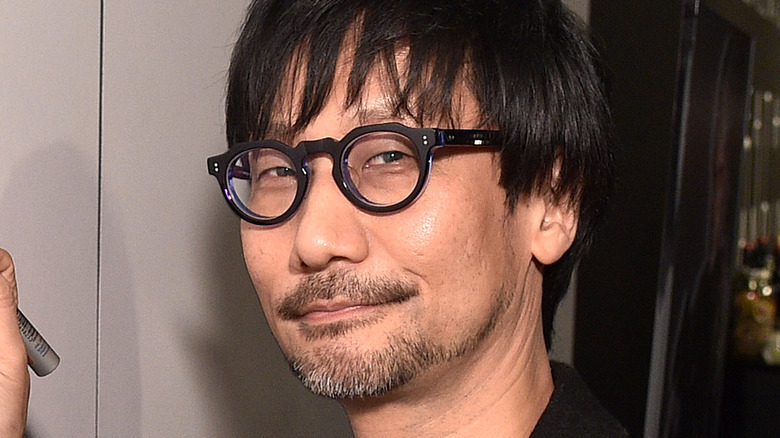 Bryan Bedder/Getty Images
Hideo Kojima is something of a magnet for internet rumors and speculation, in part thanks to the enigmatic persona he has created for himself over the years. After his highly publicized departure from Capcom in 2016, Kojima Productions released "Death Stranding" and began to develop other titles too — in fact, we may already know what Kojima's upcoming game is. Recently, fan theories have been especially rampant, possibly thanks to all the new teasers for his next game, and now Kojima has stepped in to put a stop to two rumors in particular: that a sequel to "Death Stranding" was canceled by Google Stadia, and that he was secretly involved in Blue Box Game Studios and its horror game "Abandoned."
On the tenth episode of his podcast "Brain Structure," Kojima had Game Awards host Geoff Keighley as his guest to discuss the rumor mill and a handful of specific theories floating around the internet. About 12 minutes into the podcast, Keighley brought up the "Death Stranding" Stadia cancelation, and a few minutes later the two discussed the Blue Box rumors as well. Kojima firmly put both to rest, a move that Blue Box Game Studios thanked him for, as the rampant speculation had been "a burden and not cool for both fans and developers."
There's no Death Stranding stadia sequel, and he didn't secretly start Blue Box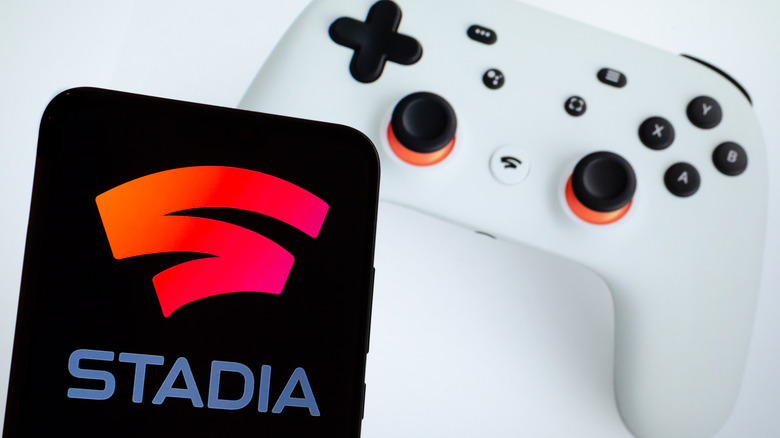 Ascannio/Shutterstock
The first rumor, that a sequel to "Death Stranding" was in development for the Stadia and was later canceled, was originally reported by sources speaking to 9to5Google.  These sources claimed that the game was canceled because of its single-player focus, as Google didn't believe there was a market for solo experiences. It's a claim that Kojima said was impossible, as he "never said anything to Phil about wanting to make a sequel." 
Later, Keighley brought up the Blue Box rumors, mentioning Kojima's previous experience creating Moby Dick Studio, a fake developer made to keep the fifth "Metal Gear" game a secret. He said that rumors kept building over time and fans believed that Blue Box Game Studios was somehow connected to the now-canceled "Silent Hills" project. "This one I really didn't understand at first," Kojima said, going on to talk about how fans send him these conspiracies 20 times a day. "But people should know I wouldn't do the same thing twice."
To preface their discussion, Kojima gave his thoughts on the truth and lies on the internet. "Most of what's on the internet is not real, information has been falsified and manipulated," Kojima said. "Those lies, the fake news, will be saved for centuries, and those will probably be considered the truth in the future, which is terrifying to think about," Kojima said, then mentioning that he touched on this concept in "Metal Gear Solid 2."
While nothing has been confirmed or denied yet, it's possible that Kojima's newest project was leaked in the weirdest way possible — but that, like so much else, could just be manipulated information, as Kojima might say.