Is Dead Space Remake Playable On Steam Deck?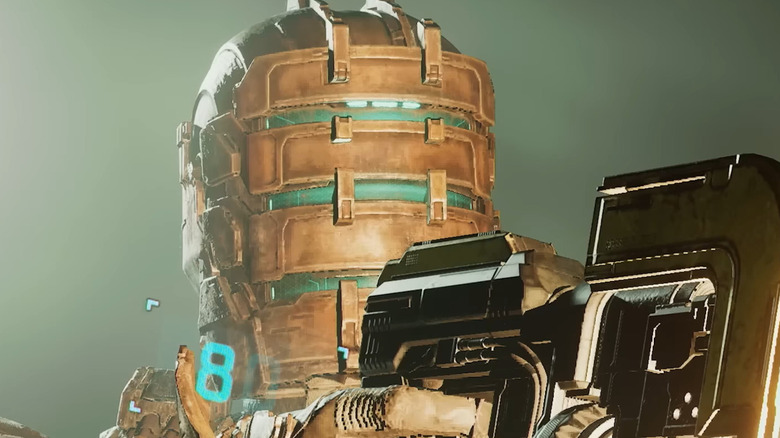 Electronic Arts
While still far from muscling the Nintendo Switch out of the handheld console market, the Steam Deck has been building a solid library of games that make it an excellent addition or alternative for the more handheld-minded gamer. With titles like "Warzone," "Fortnite," and even "Overwatch 2" making their way over to the platform, it seems almost inevitable that excited fans of the new "Dead Space" remake might ask if they'd be able to experience the newly voiced Isaac and the horrors he faces on the compact but surprisingly powerful device. After all, what true horror fan wouldn't want to experience grisly alien gore on the go, at work, or even in the comfort of their own bed into the wee hours of the night?
Sarcasm aside, the Steam Deck has proven to be more than a Switch wannabe, and it's not too odd to think that fans who were more than ecstatic to be scared all over again might want to experience the newly voiced Isaac at their leisure instead of while tied to a console or desktop gaming rig. The question is, will a high-definition re-rendition like the "Dead Space" remake even run on the Steam Deck at a playable rate?
A loss for handheld horror enthusiasts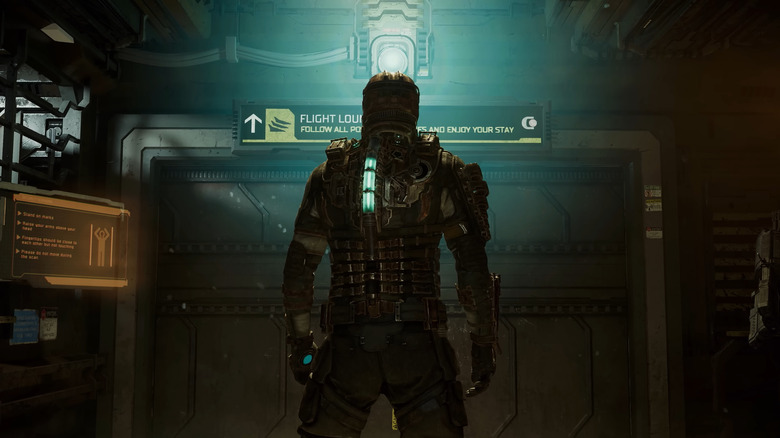 Electronic Arts
The unfortunate answer is, no, the "Dead Space" remake will not be playable on any of the three Steam Deck models. And no, it isn't even a matter of having a complicated setup or workaround to get it running on the platform, the way that games like "Final Fantasy 14" or "Warhammer: Vermintide 2" require — it seems that either the Steam Deck's hardware isn't up to snuff, or the coding in "Dead Space" is somehow inherently incompatible.
Adi Robertson of The Verge reports on her firsthand attempts to get the setup working, to very little avail, as "the game proceeded to protest this decision in every way it could." Apparently, trying to run "Dead Space" on the Steam Deck results in excessive stalling on just the first loading screen, constant stuttering on the lowest display settings, and eventually, crashing and freezing when trying to enter actual combat.
Her experience is corroborated by similar expressions of disappointment from fans across Reddit and Youtube. The small silver lining is that the game seems to work perfectly fine on the PC setup it was intended for, so most prospective players have little to worry about. Additionally, it seems Valve is tuned into the issues as well — a Valve coder has stepped forward on Twitter to reassure players that a hotfix for the Steam Deck is on the way, and it seems the idea of playing "Dead Space" on the Steam Deck won't be a completely futile prospect.