Marvel's Wolverine Leak Might Reveal The X-Men Game's First Details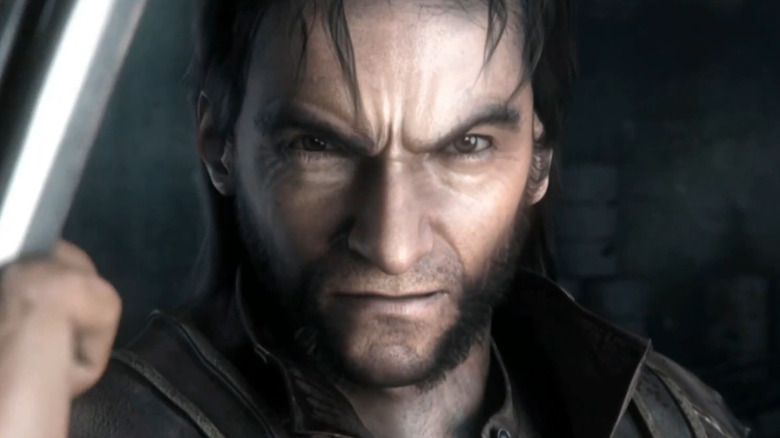 Activision
Marvel has been busy pumping out quality PlayStation-exclusive titles for gamers, such as "Marvel's Spider-Man" and "Spider-Man: Miles Morales," which have proven to be big hits for developer Insomniac Games. And due to the developer's stellar reputation, fans were beyond excited to hear that the company was working on a "Wolverine" game for the PlayStation 5. As fans of the superhero may already know, this won't be the first mainline "Wolverine" video game to hit consoles. Although adapted from a film of questionable quality (per Rotten Tomatoes), "X-Men Origins: Wolverine" for sixth-generation consoles was a hit among critics and gamers when it hit shelves in 2009 (via Metacritic). 
Aside from a brief announcement teaser trailer showcasing a few bar patrons suffering from injuries presumably given by the clawed superhero off-screen and a handful of easter eggs, little has been shown about the upcoming title from Insomniac Games. Recently some insider information has given fans more details about the upcoming "Wolverine" video game. If true, these rumors indicate that the new X-Men game will be radically different from the 2009 title.
It is targeting a mature audience and may hit shelves as early as 2024
Recently, on the GiantBomb Twitch channel, trusted insider and Giant Bomb contributor Jeff Grubb revealed some alleged information about the "Wolverine" game. Grubb explained that someone very close to the developing studio said that the team is aiming for an M-rating. This makes sense, as Wolverine's claws can inflict massive damage and even amputate some limbs. Fans have already shown that they are interested in the more mature/gory Wolverine action according to the critical reception of the R-rated film "Logan" (per Rotten Tomatoes).
As for the setting of the game, Grubb stated that "Wolverine" would stand on its own and not make references to the Fox X-Men movies. Additionally, the insider predicted that the game would take place before "Wolverine" joined the X-Men. This prequel story and M-rating will be familiar to those that have played "X-Men Origins: Wolverine." However, it's unclear if the upcoming game will be an origin story or something different.
Grubb also allegedly had some information on the release date of "Wolverine," stating that the game could release "as early as Fall 2024." But he also stated that he has heard 2025 being brought up internally at Insomniac Games, so the release date is not set in stone. One thing is for certain, though. The game will not be the start of an MCU-type shared universe, according to VP and creative director of Marvel Games Bill Rosemann.