GTA 5's Massive Giveaway Has A Catch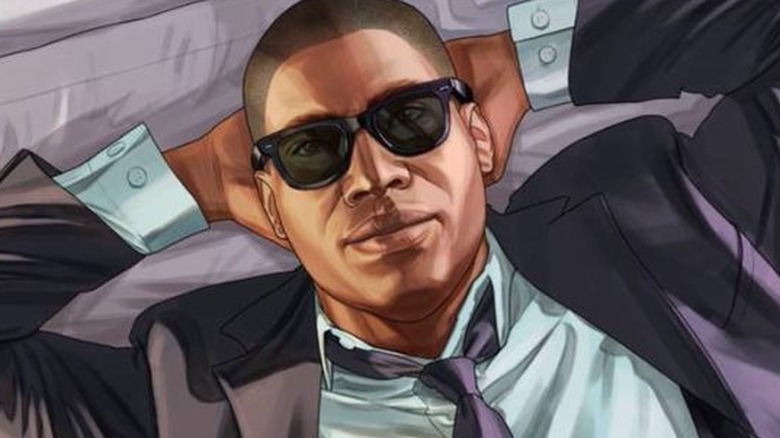 During PlayStation's Future of Gaming event, Rockstar Games subverted expectations of a Grand Theft Auto 6 announcement. The developer did so by revealing that an enhanced and expanded port of Grand Theft Auto 5 and Grand Theft Auto Online would be arriving for the PlayStation 5 in 2021. 
Advertisement
According to Rockstar Games' announcement of the new port, the updated version of the game will feature new content for PC and console gamers. It will also take full advantage of the new technology in next gen consoles. In other words, GTA fans can look forward to seeing the game look and play better than ever before.
Not only that, but Rockstar Games has also announced some exciting promotions that will be running for GTA 5 and Online until the release of the PlayStation 5. According to Rockstar, "There will also be a new standalone version of GTA Online coming in the second half of 2021, which will be available for free exclusively for PlayStation 5 players during the first three months. Additionally, all PlayStation Plus members on PlayStation 4 will get GTA$1,000,000 (deposited into their in-game Maze Bank account within 72 hours of log-in) each month they play GTA Online until the launch of GTA Online on PlayStation 5."
Advertisement
However, it should be noted that this fantastic deal comes with one massive catch: it appears to be fully exclusive to PlayStation faithfuls. That means that this new standalone version of GTA Online will only be offered free-of-charge to people who own a PlayStation 5 for the first three months. It remains to be seen if this version of GTA Online will also feature exclusive content of any kind.
Not only that, but the impressive chunk of in-game change being given away to players is likewise only being made available to PS4 gamers with a PlayStation Plus account. Needless to say, this hasn't exactly been a popular announcement for Grand Theft Auto 5 fans playing on other platforms. The comments below Rockstar's tweet announcing the big giveaway have been flooded with people expressing their disappointment towards missing out on the festivities.
Some people have said that they think it is "unfair" that PlayStation owners are getting such a great deal while Xbox owners are seemingly forgotten. Others seem to feel like Rockstar has lost touch with fans, with one person going so far as to tweet, "Every tweet [Rockstar makes] just rubs more salt into the wound."
It has also led to people continuing to dunk on the design for the PlayStation 5. The look of the new console was first unveiled during PlayStation's big Future of Gaming live event, and not everyone was on board with how it looked. One of the comments below Rockstar's tweet compared the design of the PS5 to a coffee pot. Another said that the PS5 reminded them of the Xbox 360's design.
Advertisement
It's also worth mentioning that even some of the most diehard Grand Theft Auto fans sounded disappointed by the very prospect of another GTA 5 port. After all, the game has been out for 7 years at this point, as was pointed out by one fan. Still, it's hard to blame Rockstar Games for wanting to squeeze a little more life out of the game. 
Remember, Grand Theft Auto 5 is one of the highest selling games of all time. Even putting aside the strength of its single player story campaign, the very existence and regular updates to Grand Theft Auto Online has been a huge draw for players new and old. If you're looking for proof of Grand Theft Auto 5's continued relevance and popularity, look no further than the fiasco that occurred just a few weeks ago when the Epic Games Store gave the game away for free. So many people downloaded the game that it temporarily broke the Epic Games Store. GTA 5 was also flooded with insane hackers for a time, but that's neither here nor there.
The point is that Grand Theft Auto 5 is still a successful game. It makes total sense that Rockstar Games would want to keep pushing it until the release of the next installment, whenever that is. While it is a shame that a good chunk of players are getting locked out of this particular deal, it makes sense that Rockstar would also attempt to attach GTA 5 to the hype train leading up to a new console launch. Plus, there is always the chance that Rockstar will announce some kind of similar promotion for Xbox Series X fans. Only time will tell.
Advertisement
In the meantime, it does raise the question of how much further away Grand Theft Auto 6 might be from release. At least PlayStation owners now have some free stuff to ease the pain of waiting.