Marvel's Avengers Fans Just Got Terrible News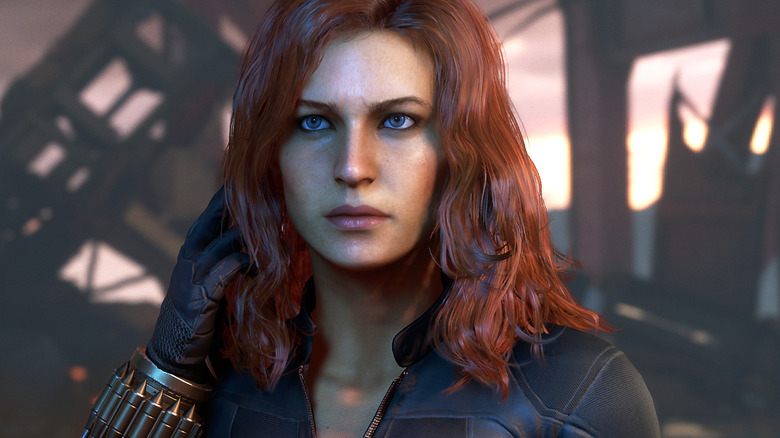 Marvel/Square Enix
You may have heard this one before: Marvel's Avengers has just been delayed.
Marvel's Avengers, the superhero game from Square Enix and Crystal Dynamics, was finally released in September (after a huge delay). While critics mostly liked the game, there was quite a bit of scrutiny aimed at the game's numerous bugs and performance issues. In the weeks since the game's release, Square Enix has worked to fix these problems and take customer feedback under consideration. This has also apparently led to the company deciding to delay the release of the game's next-gen port, which was expected to drop in November alongside the Xbox Series X and PS5 launches. The new Hawkeye-centric DLC, which was meant to launch this month, has also been delayed to an unknown date. 
Advertisement
A new Square Enix blog post explained, "Marvel's Avengers' launch was not without turbulence, and we recognize that a number of issues detracted from your enjoyment of the game. This does not align with Crystal Dynamics' value of craftsmanship, and for that we sincerely apologize."
As a token of appreciation for the fans, Square Enix is giving players a some bonuses as of Oct. 22, 2020. These include 1,500 in-game credits, a new nameplate, and quite a few other goodies to help players build up their favorite characters. Over the next several weeks, Square Enix intends also intends to roll out a good number of quality-of-life updates. These include a more accurate Ping system and improved indicators to show where enemy attacks are coming from, addressing two of the larger complaints that Square Enix has received from players. In addition, the game's campaign will be receiving a kind of New Game Plus mode that will allow players to go through the entire story again with all of their upgraded gear.
Advertisement
The blog post continued, "We know fans are hungry for new content, but delivering a fun experience is our priority. With this in mind, we've decided to push Kate Bishop's Operation launch back a bit, out of October. We're sorry for this slight delay, but we are dedicated as a team to quality first ... We've also made the decision to shift our PlayStation 5 and Xbox Series X|S launch to next year to ensure that we give our team the time to deliver a next-gen experience showcasing all that this game is meant to be."
Despite the good intentions behind this delay, fans are understandably disappointed. One Twitter user said that Square Enix has continually sabotaged itself during this game's development and release. Many fans are ready to pronounce the game dead already. Perhaps even worse still, one gamer quipped that they'd already forgotten that they'd bought Marvel's Avengers. Ouch.
The backlash against this delay is unsurprising. Marvel's Avengers is a title that has provoked controversy ever since Square Enix and Crystal Dynamics released the first trailer for the game. Fans were worried about the character designs for the titular heroes, comparing them unfavorably to the versions seen in the Marvel Cinematic Universe. Closer to the game's release, Marvel's Avengers caused an uproar among fans who were upset by the decision to make Spider-Man an exclusive DLC character for the PlayStation release. This news prompted accusations of anti-consumer behavior on the part of Sony.
Advertisement
On the positive side, there is some exciting new content on the way for Marvel's Avengers, even if the next-gen version has been pushed back a bit. The aforementioned Spider-Man DLC is set to arrive sometime next year (probably closer to the release of the PS5 port, at this point). Along with the rescheduled Kate Bishop DLC, dataminers have discovered several other characters in Marvel's Avengers' files. While a release schedule for these new characters has not even revealed, it looks like fans will soon be able to play as War Machine and She-Hulk.
Although the delay is certainly a bummer for the folks who were looking forward to the new content, hopefully the wait will be worth it. After all, history has proven that a delay doesn't always mean terrible news for a highly-anticipated video game. Both The Last of Us Part 2 and Final Fantasy 7 Remake received delays, and both games were released to solid reviews from critics. In fact, there have been more than a few bad superhero games that make this new Avengers delay seem okay. Square Enix and Crystal Dynamics seem to be set on making the next-gen version of Marvel's Avengers the best game it can be, and hopefully they succeed in that regard. After a year of controversy, Earth's Mightiest Heroes could use a win.
Advertisement